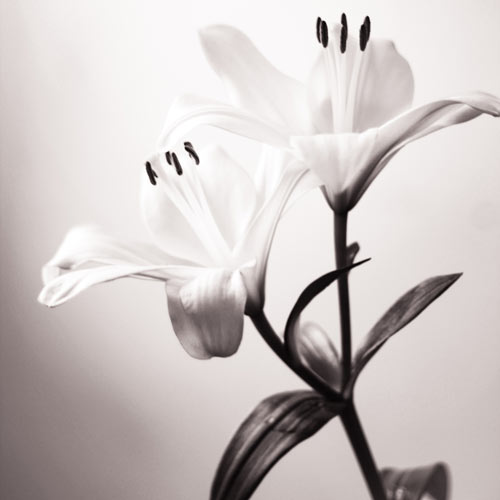 Nettie Geogiana Knapp
January 01, 1926 - September 14, 2013
Nettie G. Knapp, beloved wife, mother, sister, grandmother and great grandmother passed away quietly and dignified in her home in Floyd, Virginia at 87 years of age. Born in the Bronx, New York on Friday New Years Day, 1926 to Nettie and John Schachinger, she grew up in New York City. During World War II, Nettie joined the war effort working for Anaconda, a company with military production contracts, as a draftsman, before meeting and marrying John Robert Knapp, Jr. on January 17, 1947. Nettie was President of the North Highlands Fire Department Auxiliary in Cold Spring, New York, was active in the 4H with her children, and frequent volunteer for the Republican Party. She enjoyed the peace of outdoors and particularly loved having large vegetable gardens of which the bounty she shared generously with those in need. She is survived by her husband, John Robert Knapp, Jr, ; sons John R Knapp III of Austin, Texas, George Russell Knapp and his wife Maureen of Floyd, Va., Brian Knapp of Floyd, Va. and daughters Linda Gail Borek and her husband Theodore of Las Colinas, Texas, Susan Ann Galbraith and her husband Tom of Kingston, NY., Nettie Louise Tomshaw and her husband Tiber of Kingston, NY, Barbara Beth Seidemann and husband Roald of Floyd, Va. and Mary Joyce Knapp of Floyd, Va. She was preceded in death by her son Bruce James Knapp of Floyd, Va. Nettie loved having family around her all the time and was blessed to have numerous grandchildren, great-grandchildren, nieces and nephews; sister Barbara Small of Rifton, NY.; and brother John Schachinger and his wife Nan of Hastings-on-the Hudson, NY. and additionally in-laws, June Halloby, Marilyn Darling and Craig and Patty Knapp. She will be missed greatly by her family. A memorial celebration remembrance of Nettie's life will be held on Tuesday, September 17, 2013 at 11:00 am. at Gardner Funeral Home, 202, East Oxford Street, Floyd, VA. 24091. Tel: (540) 745-2007 with the Reverend Earl Hanks officiating. Interment will follow in Jacksonville Cemetery.. Online condolences to the family may be made to www.gardnerfuneralhomefloyd.com.
---
Guest book
Elizabeth Reid
Vinton, VA
September 15, 2013
Barbie, We send our deepest condolences on the loss of your mother. It's never very easy but we're sure that coming from such a large family, you have a very good support system. May you always cherish the many good memories you made together. Know that she is in a much better place and condition now and hopefully that helps to ease your pain. Many blessings on you and your family. Lee & Elizabeth Reid
---
NTC Texas
Las Colinas, TX
September 16, 2013
May those beautiful yesterdays always remain in your heart, and your sorrow gently fade away. We are so sorry for your loss. Sincerely, Melissa, Karri, Ken, Rachida, Tishauna, & Jackie
---
Beth Ann Smith
Oak Grove, MO
September 17, 2013
When I was little we would always go to Aunt Netties and uncle Buddy's house during our Sunday's ride. Daddy would say all roads lead to home but all roads lead to Aunt Nettie's and Uncle Buddy's home. Our prayers are with the family and she will be dearly missed by all who knew her. Beth and David Smith Missourians
---
Richard & Christina Waterhouse
Dallas, GA
September 20, 2013
Dear Buddy, We were so sorry to hear of Nettie's passing. Our condolences and prayers are with you and your family.
---
Sign the Guest Book for Nettie Geogiana Knapp