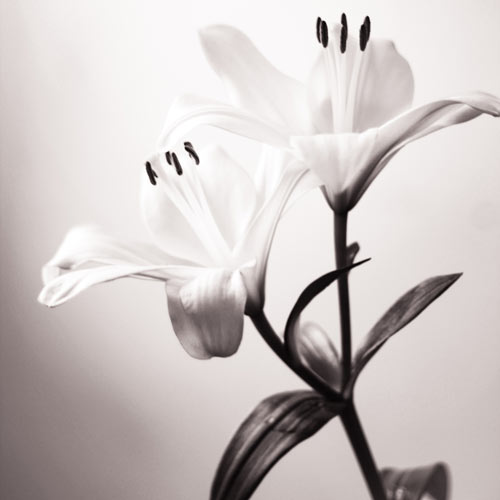 Frank William Muncy
October 13, 1941 - September 21, 2013
Frank William Muncy, of Waynesboro,VA, and formerly of Floyd, went to be with his Lord on Saturday, September 21, 2013. He was a member of Glen Kirk Presbyterian Church in Waynesboro,VA. He was a welding Supervisor for C and C Welding and a qualified sheet metal worker for Dupont, Inc. He was preceded in death by his father, John A. Muncy, his mother, Edith Keith Muncy, and his brother, Robert C. Muncy. He is survived by his siblings, Madge (Howe) Truslow, Burdeena Barker, Paul Muncy, Arba Jean Montgomery, Ellen Douglas, Rufus Muncy and their children, grandchildren, and great-grandchildren. Funeral services will be conducted at 2 p.m. on Tuesday, September 24, 2013 at Gardner Funeral Home Chapel in Floyd, VA with Ellen Muncy Douglas officiating. Interment will follow at Jacksonville Cemetery. Friends may call on Tuesday after 10 a.m. at Gardner Funeral Home where the family will be from 10 a.m. until 2 p.m. Condolences to the family may be made at www.gardnerfuneralhomefloyd.com.
---
Guest book
Tracy & Mitchell Lawson
Floyd, VA
September 23, 2013
Our Thoughts & Prayer's goes out to the Muncy Family. My family has been so Blessed &Honored to have been able to have had him as a part of our Family. He was a man of his word. You could always count on him. Frank was always willing to help when ever he was needed. Frank sure did love all that would accept the Love and Kindness that he had to share. My husband (Mitchell) lost a dear friend and a man that always gave him good advice about life's challenge's. My two boys Mav & Cory always looked toward Frank like a Grand-Paw. Frank's love and friendship can never be replaced or forgotten. The Love & Dedication for his Mother was unconditional. They will now spend Eternity together with his Father and Brother. Frank gave it his all through all the tragic things in his life. Even through it all he still put everyone else first. I will keep him close to my heart until we meet again for Eternity. With All Our Love Sincerely, The Lawson & McLaughlin Family
---
Mav Lawson
Gardner Funeral Home
September 23, 2013
To My Buddy Frankie, you have been apart of my life as long as I can remember. My first day on the school bus was a little scary, but you and our dog Bear was always there when I got off the bus. When ever I got into trouble I would always ask you what to do. Your advice made me feel better but I still had to face my Dad. I will always cherish our times. You taught me a lot about growing up and taking responsibility. I will miss our time together. There will be no more pain. You fought a long battle with your health. Now Heaven is your home with no more pain and sorrow. R.I.P. my Buddy I will see you again for eternity. Mav
---
Cory Lawson & Chelsea
Gardner Funeral Home
September 23, 2013
Frank, I am really glad that we got to spend some time together just before your last trip to the hospital. You and Paw-Paw Ray taught me a lot about guns and being safe. I no them bears,skunks and all them other critters love to give you a little excitement in your trash bin. I will miss knowing that your not on the Mountain anymore. You was truly part of our Family. You will always be in my heart. No more pain my friend, only Glory now. R.I.P. Cory Roo
---
I am sorry to hear about Frank's loss. It is never easy to deal with the loss of a loved one no matter the circumstances. May the God of Comfort give you the strength to deal with your loss until the time that you can see your loved one again who has fallen asleep in death (2 Corinthians 1:3; Acts 24:13).
---
Crystal McLaughlin
Waynesboro
September 23, 2013
Frank was such a great man and loved by many he will be truly missed. Frank may the loving arms of your Mother and our Heavenly Father take you in there arms with no pain only happiness and love for such a special man. My heart goes out to the family and many friends. May you find comfort in your time of sorrow. Love Buck and Crystal McLaughlin
---
Carla Pickeral
Roanoke VA
September 25, 2013
My deepest sympathy to the family. I know he has been suffering a long time and is at peace now.
---
Kat
Waynesboro,va
September 27, 2013
Frank, I want you to know how much happiness you brought into my life. No matter what was going on you a had such a warm smile that was contagious!! I could go on and on about so many things we did together, and the joy you brought into my life. I will never forget the day you just wanted to get out and get some fresh air so we took a trip up on the parkway, which you highly enjoyed... I will miss you dearly and I love you Frankie-doodle! My heart goes out to all family, I am so sorry that we have lost such a caring person who would do anything for anyone! You will all be in my thoughts and prayers....
---
Donna Balsley
Rustburg, VA
October 15, 2013
I haven't been able to go to the Guest Book until today...Why I do not know! Thank you God for directing me here because I can finally cry those tears that's needed for healing. I met Frank and his family in 1962 in Floyd/Check, where we grew up. We married in 1964 for over 11 yrs. Not knowing what we were doing, I believe, we went our separate ways. Thank God we all never lost touch. I saw him struggle beyond belief in the past few yrs. and am content with knowing he's with his mom,dad,brother and other family members. Everything I see others comment on in the Guest Book is exactly what I would say and more, if I knew what to say...Thank you Frank for all you taught me and always being there!
---
Tracy McLaughlin Lawson
Waynesboro
November 26, 2013
To My Angel In The Sky, (My Frankie) Our holiday of (ThanksGiving) is here this will be Our 1st. ThanksGiving without you in 16yrs. We miss you so very much. I know you are with me everyday in spirit. You are a Angel in the sky. We will share Eternity together. I know you and Dad are together looking over all of us waiting for us to come home for Eternal Life. Much Love Your Friend (T.L.)
---
Tracy McLaughlin Lawson
Waynesboro
August 17, 2016
To My Very Dear Friend Frankie, ( Angel ) Oh my sweet Angel .... Words just can't express how much you are missed. I can still see your beautiful smile and feel your kind spirit. You always kept me grounded to all the wicket ways of the world. I miss your guidance and Love more than anyone could ever know. I know you have seen our Grandson from Heaven Above. Hunter Ray Lawson is such a Blessing and a very special part to our family. You would be so proud of the Man & Father and Mother that Roo and Chelsea has become. Maverick is a very gentle Uncle. Hunter loves his little trailor that you loved so much also. He came home in a snow storm just like Maverick did. Frank I know you are in your Eternal Home for Eternity and there is no more pain and sorrow. Everyday is precious but it still brings us one day closer to being with you,Dad and all my Love One's. Missing you always and forever !!! Sincerely Your Best Friend Always T.L.
---
Tracy Lawson
Waynesboro
September 21, 2016
My Dear Friend, You went to be with Our Heavenly Father 3yrs. Ago today... Even though there's no better place to be we will always miss you and be waiting to back together again forever. We'll forever be greatful for our friendship, love and many great memory's that we shared. What a bittersweet day this is. I miss you my Dear Friend.... Your spirit is with us always. Love You Always, Tracy
---
Tracy Lawson & Family
Waynesboro
October 03, 2016
Happy Birthday My Dear Angel ( Franki ) I miss not singing Happy Birthday..... But I know you can still hear me. You are missed more & more as time goes by. This time of year is Bittersweet without you and Daddy. I know y'all will celebrate your birthdays together. I just have a deep dark hole in my heart for you. Life is very lonely without you. Mitchell misses his Buddy also. Cory,Mav and Chelsea misses your wise guidance and Little Hunter would have loved your easy so touch. Well My eyes are tearing up but I want to remember good memory's and celebrate this joyous day with nothing but Love and Blessings. I do miss you my f I end and you will never be forgotten. Love You Always, TL & Family
---
Tracy Lawson
Augusta
November 08, 2016
Hey Franki, This is the Big Election Day...I know that where you are you don't have all these worries anymore. I truly do miss your Words of Wisdom. You have always been a great inspiration to me and my family. You always lead me in the right direction even when I didn't want to go there. I am missing you more everyday. I will Love You Forever. Sincerely, Lawson Family
---
Sign the Guest Book for Frank William Muncy