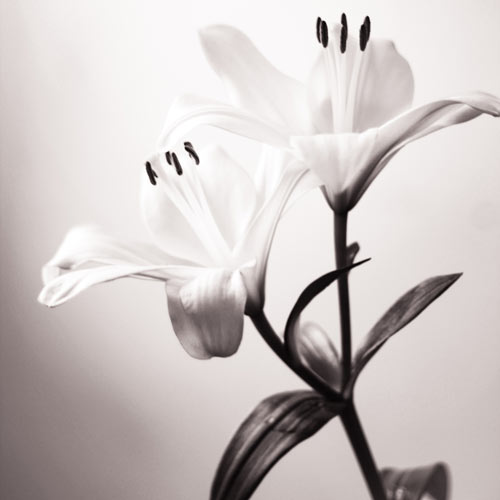 Estelle Lawrence Janney
August 05, 1925 - September 23, 2013
Estelle Lawrence Janney, 88, of Pilot, passed away on Monday, September 23, 2013. She was preceded in death by her husband Andrew Janney, her parents, Hubert and Bernie Lawrence, sisters, Clara Conner and Blondine Clower, and brothers, Lee Lawrence and Ray Lawrence. She is survived by one son, Tony Janney; one daughter, Phyllis Sowder; one granddaughter and husband, Tameka and Wes Pritt; one great-grandson, Gracin Pritt; two sisters and spouses, Erma Jean and Wilford Vest, Glenna and Clyde Nichols; one sister-in-law, Lorene Lawrence; several nieces and nephews. Funeral services will be conducted at 11 a.m. on Friday, September 27, 2013 at Havens Chapel United Methodist Church with the Reverend Darren Landon officiating. Interment will follow at Restvale Cemetery. Friends may call after 2 p.m. on Thursday at Gardner Funeral Home where the family will be from 6 p.m. until 8 p.m. In lieu of flowers, memorial contributions may be made to Havens Chapel United Methodist Church. Condolences to the family may be made at www.gardnerfuneralhomefloyd.com. Arrangements are being handled by Gardner Funeral Home, Floyd.
---
Guest book
Ella Rickerson
Roanoke, va
September 25, 2013
I am so sorry for your loss. May God bless you all and may he be with you at this very sad time. Ella Rickerson
---
Rodney & Debbie Collins
Floyd, VA
September 25, 2013
Dear Phyllis, Tony and Family, Sorry to hear about the loss of your dear sweet Mother. She was a wonderful lady and will be sadly missed by all that knew her. May God comfort and give you peace in the days ahead. Heaven has received another beautiful angel!
---
Jean Wright & family
Check, VA
September 26, 2013
Our prayers and thoughts are with all of you now. Estelle will live on in your memories. She will be missed by everyone who knew her. Jean Wright and family
---
Rene Wimmer
Frisco, TX
September 26, 2013
Phyliss and Tony, I am so sorry to hear about your Mom. She was such a wonderful lady and one of my favorite people back in VA. I'm so glad I got to visit with her for a minute the last time I was there. I have so many fond memories of Estelle and always admired how she lived her faith. I remember when your Dad passed away and how gracefully she accepted what had happened and did what she needed to do to move on. What an example for all of us to follow. Love you all so much and will hold all of you in our thoughts and prayers. Rene' and Susan
---
Pansy Wimmer
Floyd, Va.
September 26, 2013
Phyllis, Tony, Tameka and the rest of the family, I'm so sorry for your loss. Estelle was such a sweet lady that helped whenever she could. I know you have such fond memories that will give you comfort. God Bless and keep you.
---
Lyle & Jean Wimmer
Charlotte, NC
September 27, 2013
Phyliss and Tony, Jean and I were so sorry to learn of Estelle's passing this week. We always enjoyed visiting with her at church when we were able to get back home. She always had the neatest laugh and smile and was always upbeat about whatever was going on. I will always remember those times! She was certainly one of my favorite community "Mom's" when we were all growing up together. We will be thinking of you all. Lyle and Jean
---
tony,phyllis,tameka sorry for your loss estelle was a very sweet lady.
---
Sign the Guest Book for Estelle Lawrence Janney