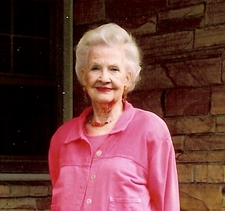 Clairce Bernease Shortt
February 22, 1928 - November 09, 2013
Clairce Bernease Criner Quesenberry Shortt Floyd, Va. Bernease Shortt, 85, beloved mother, sister, grandmother, great-grandmother, and friend passed away quietly and dignified in her daughter's home in Roanoke, Va. on November 9, 2013. Born in Willis, Virginia on February 22, 1928, to Sibley Criner and Bertha Turpin Criner, she grew up learning how to work hard, take care of her neighbors, and serve the Lord. She worked as a seamstress at area factories. She also worked in the Floyd County High School cafeteria. Her most rewarding job came later in her life when she worked as a caregiver to the elderly until she was seventy-nine years old. Bernease loved spending time at her home in Floyd. She was a gifted gardener and loved flowers. With each season, there would be a new bloom of life and beauty outside of her home. She also enjoyed reading, sewing, and was an amazing self-taught cook. She enjoyed her morning coffee and making food for her family. Nothing made her smile brighter than visits from her children and grandchildren with whom she shared memories and wisdom. She embraced life and lived it gracefully, being thankful for her many years. She was a devout Christian and was devoted to living morally and giving herself to others. She had many dear friends including those at New Haven Baptist Church, where she was a long time member. Her home was warm and always welcoming to visitors. Bernease married Lonnie Quesenberry, and later was married to Rural Shortt. Bernease is survived by her children, Joyce (Arthur) Askey, Maurice (Connie) Quesenberry, Greg (Debbie) Shortt and by her sister, Ethelene DeVore. She is also survived by her grandchildren, Megan Quesenberry, Michelle (Mark) Faherty, Marc (Kim) Quesenberry, Kendall Shortt and fiancee, Whitney Scott, and Korey Shortt, great-grandchildren Marshall and Elijah Jaxon Faherty, and lifelong friends, Madeline Shortt, Phyllis Quesenberry, and Linda Bell. Funeral Services will be held at 11:00 a.m. Tuesday, November 12, 2013 at New Haven Baptist Church with the Reverend John Chambers officiating. Interment will follow in County Line Cemetery. Friends may call after 6 p.m. at Gardner Funeral Home Monday, November 11, 2013 where the family will be from 6 to 8 p.m. Condolences may be made to the family by visiting www.gardnerfuneralhomefloyd.com. Arrangements by Gardner Funeral Home, Floyd, (540) 745-2007.
---
Guest book
Dennis and Judy Anderson
Floyd, VA
November 10, 2013
Our prayers are with you all with your mom and grandmother's home going. She was such a lovely women and I (Judy) enjoyed teaching her in Sunday school.
---
Mary Weddle
Floyd, Va
November 11, 2013
Our thoughts and PRAYERS are with the Family. We always enjoyed talking with Bernease, she was a great joy to me. The Children and Grandchildren are friends of ours, also. Just hold on to your memories and your trust in God they will get you through some bad days. Love to you all.
---
Pat Haluska
Floyd, VA
November 12, 2013
Dearest Family of Bernease, I am so very sorry to hear of your loss. Bernease was such a wonderful, beautiful and honorable woman, and I am so thankful to have known her. I will always cherish our visits and her candid views of life. She is truly a gem whose light will forever shine over all who had the opportunity to know her. She will so be missed. My prayers and thoughts are with you all. Pat Haluska
---
Ben Harman
Olive Hill, KY
November 12, 2013
My prayers for the family. My mother, Dorothy Shortt Harman, and Rural were first cousins, and Mom loved Bernease very much. I remember her well, and I offer my condolences. Ben Harman
---
Sign the Guest Book for Clairce Bernease Shortt