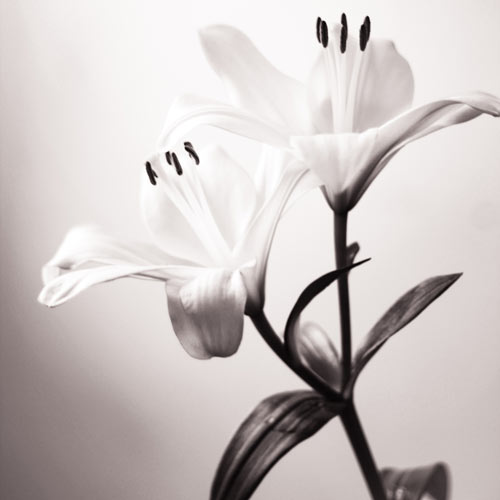 Robert Lee Chaffin
September 01, 1953 - November 19, 2013
Robert Lee Chaffin, 60, of Riner, passed away on Tuesday, November 19, 2013. Robert was a loving husband, father, papaw, son, brother, and friend. Robert was a man of few words. When he spoke, you always listened. He made an impression on anyone who crossed his path. He made sacrifices to see that his family was taken care of. He was a hard worker. He worked as a butcher for 30 years, and he worked at Walmart for 12 years. He enjoyed hunting and fishing, but most of all he enjoyed spending time with his family. He loved the Lord, and enjoyed fellowshipping with his brothers and sisters in the Lord. He will be greatly missed. He is preceded in death by his dad, Jim Chaffin, his brothers, Timmy, Gary, and Henry Chaffin, and his grandson, Justin Poff. Leaving to grieve for him is his loving wife, Debra Chaffin; one son Gary Wayne Chaffin and wife, Kelli; one daughter, Amy Poff and husband, Gregory; his mother, Gay Chaffin; his siblings, James Chaffin, Jeanette Addington, Stanley Chaffin, Larry Chaffin, Susie Powers, and Becky Holfield; grandchildren, Braden and Emma Chaffin, Dustin and Triftan Poff, Kila and Colton Hall; great-granddaughter, Kaylee Cheyann Hall; special friends, Sharon and Donnie Cox. Funeral services will be conducted at 2 p.m. on Friday, November 22, 2013 at Gardner Funeral Home Chapel with the Reverend Lee Sarver officiating. Interment will follow at the Chaffin Family Cemetery, Reed Hill Road, Floyd. Friends may call at Gardner Funeral Home on Thursday after 6 p.m. where the family will be from 6 p.m. until 8 p.m. Condolences to the family may be made at www.gardnerfuneralhomefloyd.com. The following statement is what he would want for us: Serenity Prayer God grant me the Serenity to accept the things I cannot change. Courage to change the things I can. and the Wisdom to know the difference.
---
Guest book
Renva Wade
willis
November 20, 2013
So sorry for your loss! Hope you are doing ok! All of us @ VDOT will be thinking of you!
---
Jeannie (Phillips) Sperow
Dante va,
November 20, 2013
Becky so sorry for your families loss. My love and prayers are with you and your family.
---
Laura Chaffin
Willis
November 21, 2013
Debra and all of the Chaffin Family, My heart was saddened to hear about Robert today. Robert will be sadly missed by everyone in his life. His love for his family always shined through. May the Lord give each of you the comfort and peace to go through each day until you see him again. You all are in my thoughts and prayers and may the days to come give you peace in the memories you each shared with Robert. If I can ever do anything please let me know. Love and prayers for each of you.
---
Melissa Walls

November 21, 2013
My thoughts and prayers are with your family.
---
Beverly Curtis
Christiansburg Va
November 21, 2013
I am deeply sorry for your loss. Robert was a awsome man and fellow co-worker. He will be missed. I will keep his family in my prayers. God Bless.
---
Tammy ward
Nora, va
November 21, 2013
I am sorry for your loss. My payers are with you all. Love Tammy, anthony ward and children.
---
James- RUTH AKERS
Roanoke Va
November 22, 2013
---
Deloris Lee-Sauls
Telford, TN 37690
November 22, 2013
I am so sorry for your loss, Debra and family. I didn't know about his passing until I saw Marie's post on Facebook. Praying that the Lord will be with you in your time of loss.
---
Darrell & Susan Dickerson
Floyd
November 22, 2013
Gary, so sorry to hear of your families loss. Just wanted to let you know we were thinking of you. Our thoughts and prayers are with you and your family. Let us know if there is anything we can do.
---
Rodger & Mabel Smith
Alum Ridge, Va.
November 22, 2013
Debbie, We are so shocked to hear about Robert's death. If we can be of any help to you and your family, please let us know. We will keep you in our prayers!
---
Joan Asbury
Willis, Va
November 26, 2013
to the Family of Robert Chaffin: I am so sorry for your loss. I feel your pain. My son, Steve Lindsey, worked with him at Walmart and I lost Steve in May. God be with you at this time. My sincere condolences, Joan Asbury
---
Sign the Guest Book for Robert Lee Chaffin