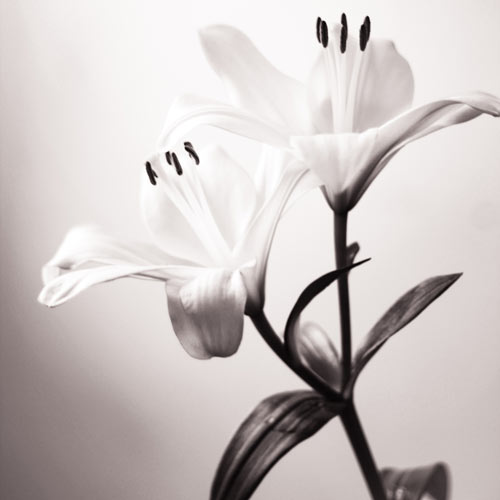 Lynn Dorletta Bowles
October 14, 1947 - November 23, 2013
Lynn Dorletta Bowles, (Doddie and Nonnie), went to be with the Lord peacefully in her home in Floyd on Saturday, November 23, 2013 after a long struggle with ALS. She was preceded in death by her parents, Gomer (Jr.) Turner and Elaine Bowles Turner and her brothers, Larry Turner and Danny Turner. Survivors are her loving husband, Terry Bowles and daughters, Rhonda and Greg Howell with children, Alexis, Lucas and Turner, Hope Bowles with son, Shannon Thomas and fiancé, Kristina Riggins, Kelli and John Higgs with sons, Anthony and Nathan. Funeral services will be conducted at 11 a.m. on Wednesday, November 27, 2013 at Harvestwood Covenant Church, 2391 Franklin Pike in Floyd, with the Reverend Theo van Blerk and the Reverend Riley Ware officiating. Interment will be private. Friends may call after 6 p.m. on Tuesday at Gardner Funeral Home where the family will be from 6 p.m. until 8 p.m. Condolences to the family may be made at www.gardnerfuneralhomefloyd.com. Arrangements are being handled by Gardner Funeral Home, Floyd.
---
Guest book
Katrina S White
Salem, VA
November 25, 2013
You all are in my thoughts and prayers. Her suffering is over and GOD has her now in his loving arms. God bless you all and please know the Stafford and White families love you all dearly. Love, Trina
---
Angie Sowers
Floyd,Va
November 25, 2013
My thoughts and prayers to Dorletta's family. She was a very sweet and strong person who will be missed by all her had the joy of knowing her. God Bless!
---
The Vaughn's
Willis, VA
November 25, 2013
Our family is praying for you during this time of loss. If there is anything we can do, please do not hesitate to contact us. Prayerfully, Bradley, Pat and Kyra Vaughn
---
Jenifer Britts lucas
Pembroke,VA
November 25, 2013
Moma(JoAnn) and I are sending our prayers and love for you all. Take comfort in that she is free from pain and discomfort. God bless you all, Jenifer
---
Roop Family
Floyd, VA
November 25, 2013
You will all be in our thoughts and prayers during this difficult time.But you can also rejoice that she is no longer in pain and is celebrating her home coming with her Lord and Savior Jesus Christ. Love and Prayers, Lloyd, Cindy, Alexis, Holly and Matthew
---
Ernie Vicki Blake
Topping, VA
November 25, 2013
My love to all. Aunt Dorletta was a very wonderful and special Lady...we will miss her greatly.
---
Joey & Debbie Sadler
Pembroke, Va.
November 25, 2013
Our hearts go out to you all. Aunt Doreletta will be missed. She has returned home to be with our heavenly Father.
---
Joan Asbury
Willis, Va
November 26, 2013
Rhonda and Family, So sorry for your loss. I did not know your mom but I heard that she was a very sweet lady. MY condolences at this time of your sorrow. Blessings, Joan Asbury
---
LYNNETTE MARTIN
Roanoke, VA
November 27, 2013
So sorry for your loss. Dorletta was a very sweet lady and will be missed. I am keeping your family in my prayers. May God comfort you and your family, Lynnette
---
Russ & Janine Drum
Floyd
November 29, 2013
So sorry for your loss, our prayers are with you. God Bless You.
---
Regina and Jessie Cox
Floyd, VA
December 04, 2013
I knew Dorletta from our days at Pannill Knitting factory. Loved talking with her as she always had such an outgoing personality. I also remember she was proud of all her children (had no grandchildren during the time I had the most contact with her). I know you (the family) will cherish the good memories made. You all are in our thoughts and prayers.
---
Sign the Guest Book for Lynn Dorletta Bowles