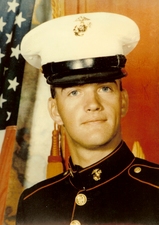 David Roy Light
November 08, 1949 - March 26, 2014
David Roy Light, age 64, of Floyd, passed away Wednesday, March 26, 2014. He is survived by his wife, Carlon Light; three children; seven grandchildren; five great-grandchildren; four brothers; one sister; one sister-in-law; one brother-in-law; three nephews and four nieces. Funeral Services will be conducted on Sunday, March 30, 2014 at 2p.m. at Gardner Funeral Home Chapel with the Reverend Leon Alley officiating. Interment will follow in Piedmont Cemetery. Friends may call after 7 p.m. on Saturday , March 29, 2014 at the funeral home where the family will be from 7 to 8 p.m. Online condolences may be made to the family by visiting www.gardnerfuneralhomefloyd.com. Arrangements are being handled by Gardner Funeral Home, Floyd, Va., (540) 745-2007.
---
Guest book
Lawrence Transportation
Roanoke, VA
March 28, 2014
Sympathy and condolences are extended to Carlon Light and the entire family from everyone at Lawrence Transportation at the passing of your loved one. You are in our thoughts in this time of sorrow.
---
Linda Kay and Ron Smith
Chesterfield, VA
March 28, 2014
Ed, Rifton, and Elizabeth and the rest of the family of David Roy Light, We were sorry to hear of David's death. Just know that our thoughts will be with you during this difficult time. Take care and best wishes to all of you. Love, Linda Kay and Ron
---
Chris Ballard
Roanoke,VA
April 02, 2014
My deepest sympathy goes out to David's family. David was a friend and co-worker that will be missed. Lawrence appreciates his hard work and dedication during his tenure with our company. David was truly an honest good person. Myself and Lawrence is very sorry for your loss. Chris Ballard Operations Officer Lawrence Transportation
---
Sign the Guest Book for David Roy Light