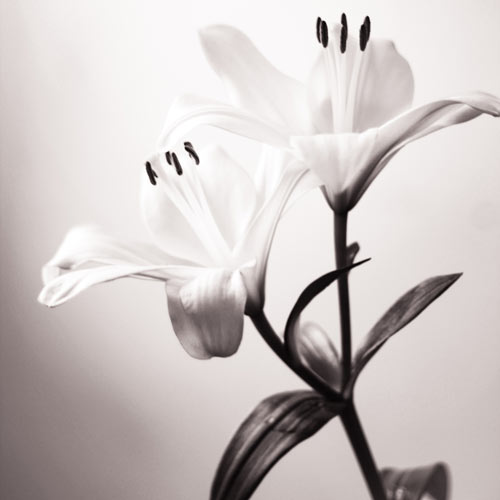 Floyd Patterson Smith, Jr.
February 20, 1932 - April 24, 2014
Smith, Floyd Patterson, Jr. (Pat), 82 of Check, passed away Wed., April 24, 2014. He was born February 20, 1932 to Floyd and Annie Smith. He graduated from Floyd High School and later served in the U.S. Army on Okinawa during the Korean War. He later drove for Trailways, where he met his wife Nancy. They married on September 11, 1961. She preceded him in death in 1999. During her battle with cancer, he cared for and supported her. He retired from Trailways/Greyhound in 1990. He farmed and raised cattle all his life. He is survived by two sons and daughter in laws. Scott and Susan Smith, Snowville, VA. David and Wanda Smith, Check, VA. Step grand children and spouses, Andy and Paula Weiss, Alisha Weiss, Allen and Gloria Stout, Kimberly and Eric Lawson, Michael Duncan, and David Lucas. Step nephew Andrew Williamson. 8 step great grandchildren. Sister, Margaret Smith Cousin, Douglas Clements Special friends, Steve Nichols and Arnold Howard Brothers in law and Sisters in law, Jim Evans, Betty Newton, Barbara and Earl Morris, Bill and Colleen Terrell, and Harry Terrell, all of Indiana. We would like to thank Dr. Matthew Skelton, Jolie Preston, NP and the staff at Blue Ridge Cancer Center, Sherri Keith, Brooke Lawson and the staff of Medi Home Health. A special thanks to the members of the Copper Hill Church of the Brethren and Mrs. Sue Morris In lieu of flowers, the family requests donations are made to The Copper Hill Church of the Brethren or the American Cancer Society. Funeral Services will be conducted at Gardner Funeral Home Chapel on Sunday, April 27, 2014 at 2 p.m. with the Reverend Sue Morris officiating. Interment will follow at Jacksonville Cemetery. Graveside Military Rites by V.F.W. Post # 7854 and Floyd American Legion Post # 127. Friends may call after 6p.m. on Saturday, April 26 at the funeral home where the family will be from 6 to 8 p.m. Arrangements by Gardner Funeral Home, Floyd, Va. Online condolences may be made to the family at http://www.gardnerfuneralhomefloyd.com.
---
Guest book
Tim Steele
Newport, Va
April 25, 2014
So sorry to hear about you dad. My thoughts and prayers are with you and your family. Tim Steele
---
Tommy Mullins
Roanoke, VA
April 26, 2014
I worked with Pat for years and considered him a good friend, I am so sorry for your loss. You will be in our prayers. Tommy & SuzAnne Mullins
---
Victoria Cilwik

April 29, 2014
Dear Smith family, It is so sad to read that Mr. Smith has passed away. May your memories of him as well as a hope of being reunited one day - John 5:28,29 - bring you the peace and comfort you need at this time.
---
Dick and Pat Horne
Christiansburg, VA
April 29, 2014
TO the family of Mr. 'Pat' Smith: In 2000, my wife and I built a log home at the end of Poff Dr and Mr. Smith quickly befriended us. Some of his land and our land joined, back in the wooded portion. We always enjoyed stopping and talking with your Dad and he, many times, cleared our drive when it snowed. Please accept our most sincere sympathy in your loss. He often spoke of your Mother and we knew he missed her greatly. They are, we know, now together again. If we can do anything at all for you, please do not hesitate to call upon us. (651-4841 or 382-4761) Most sincerely, Pat & Dick Horne 104 Junkin ST Christiansburg 24073
---
Genevieve Starkey
Roanoke, VA
April 29, 2014
Margaret and Douglas, I'm very saddened to learn of Pat's death and I know you'll miss him. May each memory comfort you and bring you peace.
---
Sign the Guest Book for Floyd Patterson Smith, Jr.