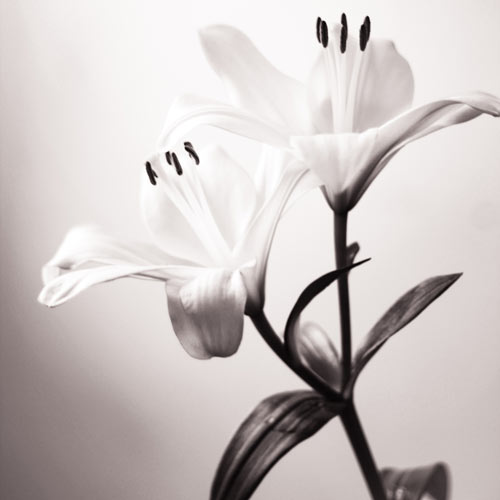 Carl Lawrence Dobbins
June 04, 1918 - June 03, 2014
Carl Lawrence Dobbins of Floyd, VA passed peacefully on June 3, 2014. Carl was born June 4, 1918, the son of Harvey and Lula Dobbins. Carl married Mae M. West in 1937 and they raised two children. He was preceded in death by his granddaughter, Marie Cartwright, four brothers and a sister. Today, Carl is celebrating his ninety sixth birthday in heaven. Carl is survived by his wife, Mae M. Dobbins, sister Iva M. Bower, daughter Elizabeth Whitlock and son Kyle Dobbins; four grandchildren, eight great grandchildren, and one great great grandchild. Funeral services will be conducted at 2:00 P.M. on June 5, 2014 at Gardner Funeral Home with Reverend Jimmy Cannaday and Reverend Hebron Quesenberry officiating . Interment will follow at Jacksonville Cemetery, Floyd, VA. Friends may call after 1:00 p.m. at Gardner Funeral Home on June 4, where the family will be from 6 to 8 p.m. Donations in lieu of flowers to Good Samaritan Hospice, NRV; 1160 Moose Dr. NW; Christiansburg, VA 24073. Online condolences to the family may be made at www.gardnerfuneralhomefloyd.com. Arrangements are being handled by Gardner Funeral Home, Floyd, VA. ( 540 ) 745-2007.
---
Guest book
Glenna Nichols
Salem, VA
June 04, 2014
I am so sorry for your loss he was a great man.I am going to miss Uncle Carl I loved his stories and he could always make me laugh. My mom(Lavene Basham Nichols) is also sorry for the loss and are sorry we didn't get up there to see him like we wanted to. You all are in our prayers, and thoughts.
---
Dan McConnell
Roanoke, VA
June 04, 2014
Marian and I are saddened to hear of your loss. We pray that Gods blessing of Strength and Peace will be with you and your Loved Ones.
---
Frank and Mary Alice Hancock
Check, VA
June 05, 2014
Our thoughts and prayers are with Mae and the family. Though we were only privileged to spend a little time with Carl and Mae when delivering lunches, we soon realized the devotion they had for one another and their love for their whole family.
---
mendel Hess
christiansburg va
June 05, 2014
Mae and Elizabeth I am so sorry about our lost and he is with the Lord now. hope you both are ok and think about the good time and trust I the Lord mendel miss you at church
---
Susan Moore
Roanoke, VA
June 05, 2014
Kyle, Thinking of your and your family for the loss of a loved one.
---
Sign the Guest Book for Carl Lawrence Dobbins