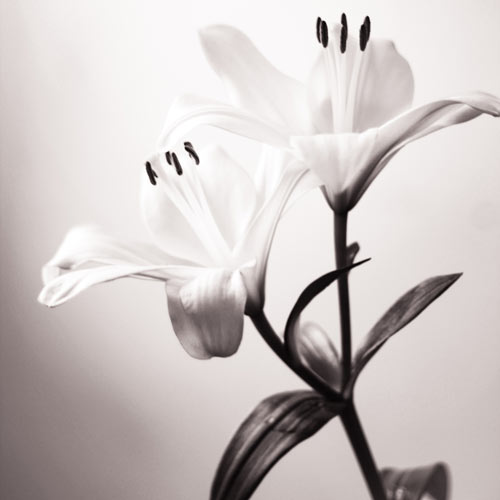 Kathleen Agnew Ingham
March 23, 1945 - July 12, 2014
Kathleen Agnew Ingham, 69, of Floyd passed away on Saturday, July 12, 2014. She taught high school for 12 years, and was the owner and operator of The Pine Tavern Lodge since 1981. She was preceded in death by two husbands, Rodolph Rakes and Michael Ingham, her parents, Ophus and Julie Agnew, and her sister, Jackie Agnew. She is survived by one sister, Joan Agnew; her step-mother, Lillie Agnew; three step-sisters, Tootsie Soyars, Frances Baliles, and Cheryl Handy; three step-children and spouses, Stephanie and Mark Lewis, Marc Ingham, and Sarah and Michael Cain; four grandchildren, Philip Michael Foreman, Bailey Marie Ingham, Jakob Lamb, and Connor Harding. A graveside service will be conducted at 11 a.m. on Wednesday, July 16, 2014 at Zion Lutheran Cemetery with the Reverend Dick Giessler officiating. There will be no visitation at the funeral home. Condolences to the family may be made at www.gardnerfuneralhomefloyd.com. Arrangements are being handled by Gardner Funeral Home, Floyd
---
Guest book
Diana Rakes House
Marietta, GA
July 13, 2014
Kat I will miss you. We had many great times together and I treasure them. God bless.So glad that I got to visit with you in June. "In the sweet bye and bye,May we meet on that beautiful shore" Your best friend always
---
Robert W. Davis
Courtland , Va.
July 14, 2014
Had the pleasure of meeting Kathleen and being able to lodge at the Inn several times a year . She was a very hospitable and interesting Lady ! We enjoyed sitting around with her talking about any and everything . From I and everyone that Lodged with her ; She is in our hearts and minds . She will be dearly missed ! Robert W. Davis
---
Geneva DeHart housman
westmoreland, tn
July 14, 2014
sorry for loss of a great person and classmate.prayers be with your family Geneva Housman
---
Mary Warren
Floyd,VA
July 14, 2014
I'm so very sorry for your lose at this most difficult time.
---
Susan Ingham Burgess
Massachusetts
July 15, 2014
Mark, Stephanie, and Sarah I am so sorry for your loss, and know that you all are in my thoughts, and prayers. Love, Auntie Sue
---
John Wilmer & Cynde Early
Roanoke, Va.
July 15, 2014
Good-Bye to a wonderful and beloved childhood friend. May God bless you and keep you. Our prayers and thoughts are with the family. She will be greatly missed. Our deepest sympathy is with you, may God be with you through this time of loss, John and Cynde
---
Paula Bason
Floyd, Va
July 15, 2014
To the loved ones and family of Kathleen: So sorry to hear of Kathleen's passing. Ive known Kathleen for about 40 years...back when she was with Michael. She has always been one of my favorite Floyd people. Last summer she was extremely kind and generous to Rio's elderly father when he came from NY for Rio's memorial and stayed in the cottage. The Pine and Floyd will just not be the same without her. Comfort to you all and blessings to our smilin' Kathleen. Sincerely, Paula Bason
---
Joan, I was so sorry to hear of your loss. I know she had fought a hard battle, and I'm sure she was tired and wanting to go home. I pray for you that you will find God's peace and comfort during these days. May you feel his loving arms around you, and may you hear his voice as he says "Be still, and know that I am God." If you need anything, I'm just a phone call away. God bless.
---
Janine Clower Drum

July 15, 2014
Mrs Rakes (ingham) was my favorite in High School. She always was kind to me.
---
Beth Simpson Huddleston
Winchester, VA
July 15, 2014
I am so sorry to learn of Kathleen's passing. I have many wonderful memories of her as our cheerleading sponsor in high school. My thoughts are with you.
---
Clemens & Barbara von Claparede-Crola

July 16, 2014
Dear Family of Kathleen's, please accept our deepest condolences on the passing of Kathleen. She was a wonderful lady and one of the first friends we met coming to the USA in 1983. Our prayers and thoughts are with her family. Kind regards Clemens & Barbara
---
Judy Dickerson
Floyd, VA
July 18, 2014
Joan, I'm sorry to hear about the loss of sister. Please call me if there is anything I can do to help you thru this difficult time.
---
Clara Martin
Woolwine, VA
July 23, 2014
Mark, Stephanie, Joan-- I am so sorry to hear that Kathleen passed. She was such a good friend of mine when she taught at FCHS. I was away on vacation with family at the time (w/o computer)and found out by e-mail from Cat Pauley when I returned. I hate that I could not come to her service. A year ago, Kathleen put me and my five sisters up for a weekend in the cottage, and we had such a good time catching up. I will miss running into her around Floyd.
---
Mary Mapel
New Hope, VA
July 25, 2014
Oh dear Kathleen, you were such an angel to our family. We will always treasure your friendship and remember the kindness and love with which you welcomed us into the Cabbage (cabin) for our home away from home birth of Gabriel. Each prenatal visit we stayed and then for the 6 weeks of his birth time. It is hard to believe that was 16 years ago. Over the years, you became part of the family as we travelled back to Floyd for birthday parties, visits and the occasional sharing of Christmas. Thank you my dear friend, thank you! To Kathleen's family, we are so sorry for your loss of a sister, mother and friend. Kathleen was indeed very special, and our thoughts are with you during this difficult time. blessings, the Mapel family- Mary, Daniel and Gabriel
---
We were in Floyd this past weekend and were staying with friends instead of where we usually stay - with Kathleen at the Pine Tavern. We stopped by and were so sad to hear our friend had passed away. We have been coming there for about 20 years and always looked forward to seeing Kathleen. We were there in January and enjoyed our visit. We will miss her. The Foglemans
---
Sign the Guest Book for Kathleen Agnew Ingham