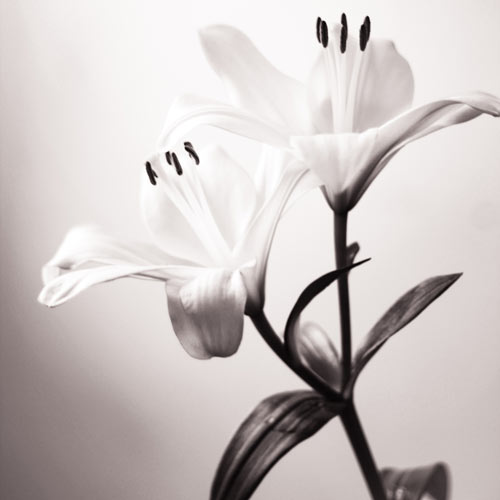 Iva Olivia Goad McGuyer
August 27, 1928 - November 10, 2014
Iva Olivia Goad McGuyer, 86, of Christiansburg, passed away on Monday, November 10, 2014. She was preceded in death by her parents, Earven and Susie Goad, 2 brothers, 2 sisters, and 3 children. She is survived by a son, Don (Brenda) McGuyer; daughters, Betty (Harry) Hayes, Patsy Sowers and Alvin Sanders, Linda (George) Moran; a son-in-law, Wesley Sowers; 11 grandchildren; 23 great-grandchildren; 1 great-great grandchild; 1 brother and 2 sisters. A graveside service will be conducted at 2 p.m. on Wednesday, November 12, 2014 at the Turman-Cruise Cemetery with Pastor Dennis Mann officiating. The family will receive friends on Wednesday from 12 p.m. until 1:30 p.m. at Gardner Funeral Home. Condolences to the family may be made at www.gardnerfuneralhomefloyd.com. The family is being served by Gardner Funeral Home, Floyd.
---
Guest book
Jennifer Brumfield

November 11, 2014
Linda, I am so sorry of your loss. Please call if you need anything. You are in my thoughts and prayers. Jennifer.
---
Atkins Family
Pembroke, VA
November 11, 2014
Patsy - we are so sorry to hear about your mom. You are in our thoughts and prayers. You have been there for your mom and taken good care of her. It will be very hard on the days to come and know it will be hard not to go across the mountain. We are here for you if you us. We are only a phone call away. We love you. Steve, Zachary, Debbie and T.J.
---
Patsy M. Sowers
Pembroke, Va.
November 12, 2014
LOVE YOU MOM, I KNOW YOU ARE IN A BETTER PLACE NOW, NO MORE PAIN AND SUFFERING!
---
LINDA RUTHERFORD
CHRISTIANSBURG, VA
November 12, 2014
MY THOUGHTS AND PRAYERS ARE WITH YOUR FAMILY TODAY. I KNOW HOW HARD IT IS TO LOSE SOMEONE WE LOVE. IF I CAN HELP WITH ANYTHING PLEASE LET ME KNOW!
---
Jimmie and Mona Weseloh
Pilot, VA
November 12, 2014
May God's grace surround and comfort you with wonderful memories both now and in the days to come. Please know that you are in our thoughts and prayers.
---
Sally and Joyce DiRico
Pembroke, VA
November 12, 2014
Patsy, we are so sorry for your loss. You and your family are in our prayers.
---
Sign the Guest Book for Iva Olivia Goad McGuyer