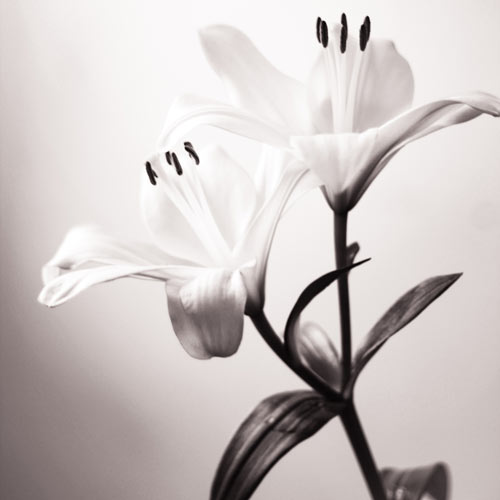 Marc " Earl" Nathaniel Martin
February 15, 2005 - November 09, 2014
Marc "Earl" Nathaniel Martin, age 9, of Woolwine, received his wings and went and sat in Jesus's rocking chair on Sunday, November 9, 2014. He is survived by his parents, Edie Martin and Dean Nichols; his sister, Angelika Martin; his biological father, Brett Martin; three half sisters, Keisha Grossnickle, Kirsten Combs and Karilee Grossnickle; adopted sister, Nancy Gordon; step-sister, Brittany Nichols; two step-brothers, Barry Nichols and Lawrence Nichols; grandmother, Sandra McHenry; grandparents, Lynn and Becky Roberts; two special caregivers, Andrew Johnston and Monica Rainey; and many other aunts, uncles and special caregivers. The family would like to offer their appreciation to The Maryland School of the Blind and staff. The mailing address of the family is P.O. Box 91, Woolwine, VA. 24185. Funeral services will be conducted at 2p.m. on Saturday, November 15, 2014 at Gardner Funeral Home Chapel with Pastor Sandy Wright of Woolwine Methodist Church officiating. Interment will follow in the Woolwine Cemetery. Friends may call from 12:00 to 2p.m. on Saturday, November 15, 2014 at the funeral home before the funeral service.In lieu of flowers donations may be made to trust fund, Marc " Earl" Martin c/o Carter Bank and Trust, 9747 Woolwine Highway, Woolwine, VA. 24185. Online condolences may be made to the family at www.gardnerfuneralhomefloyd.com. The family is being served by Gardner Funeral Home, Floyd, VA. (540) 745-2007.
---
Guest book
The Deaters
Maryland
November 12, 2014
What can I say about this beautiful soul? If you had the pleasure of meeting Marc then you would had many smiles place on your face. I will always cherish the memories of his laughter and smile. Thank you Marc for being a beautiful soul ❤️ Love and many blessings to the family while God walks with you side by side and carrying you when your feet can't .... Warm thoughts hold in your heart and memories of a little special boy name Marc... Until I see you again Turtle🎈 Love Anna Keff Kendra
---
Judy and Lester Weddle
Floyd, VA
November 12, 2014
Praying for your peace in this time of sorrow. We are so sorry for your loss.
---
Margaret Blizzard and Family
Tanetown, MD
November 12, 2014
Edie Dean and family, Our hearts are breaking for you in your time of need. Words cannot express our sorrow. Just know that we love you and are keeping you close in our hearts. With our love and deepest sympathy, Margaret, Evan, Bernus and Larissa and the rest of our family
---
Ginette and Tim Stridsberg
Woolwine VA
November 13, 2014
We cannot begin to express our deep sorrow for your loss of your precious boy. WE are here to help in anyway we can, even if to just listen, give you a hug, whatever. Our home to open for you to visit anytime.
---
Karen Fitzgerald
Westminster, MD
November 15, 2014
Edie.... You know my heart... I am praying for God to comfort you with His Holy Spirit in this terrible time of grief and loss. I love you! I love Marc! I know your heart and the great love you have for Marc. I pray that, as you go through the grief process, you remember how many blessings Marc had in his life on this earth, including you as his Mom... While Marc was a blessing from God, I believe YOU were a constant blessing to Marc and he felt your love every day he lived! God gave him to us for such a short time, yet much longer than doctors said possible - he was a living miracle! Dean. I also pray for your comfort by God's spirit - I know you loved Marc. While I don't know you as well, I thank you for loving and taking care of our boy! While being a strong man for your family, be sure to also allow yourself time to grieve - a process God uses to help us deal with pain in this life, looking forward to the day when there will be no more sorrow! Know you and your family are being lifted up in prayer. I love "y'all"! "Sis. Fitz"
---
Grace Chapel Ministries
Bassett, VA
November 15, 2014
The gift of God is eternal life through Jesus Christ our Lord (Romans 6:23). To the family, may God wrap His loving arms around you and comfort you during this time and the times ahead. Our prayers are with you. Pastor M Alexander Motley Grace Chapel Ministries 182 Blackberry Rd PO Box 1210 Bassett, Va 24055 276-790-8430
---
Kaitlin
Martinsville, VA
November 20, 2014
I do not know you or your son but I have read your story and he seems like a beautiful loving soul. I am so sorry for you loss and can only imagine how hard the times ahead may be. Try finding comfort in knowing that your son is with God now and he is happy and looking down on you all! Praying!
---
Sign the Guest Book for Marc " Earl" Nathaniel Martin