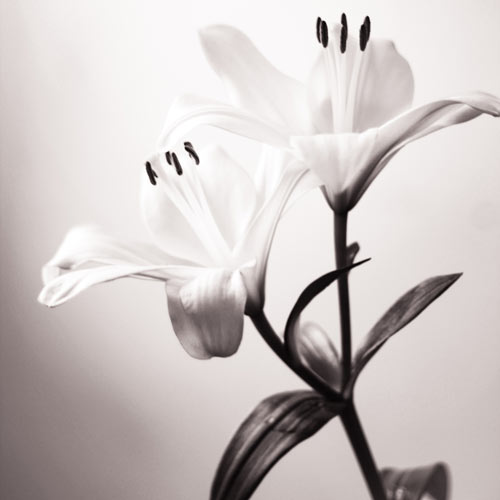 Linda Mitchell Nolen
February 26, 1939 - November 13, 2014
Linda M. Nolen, age 75, of Floyd, passed away Thursday, November 13, 2014. She was a devoted member of the Laurel Branch Church of the Brethren and devoted wife, mother and grandmother who will be dearly missed. She is survived by her husband of 57 years, L.T. Nolen, Jr.; sons and daughters-in-law, Allen and Kathy Nolen, Anthony and Louisa Nolen; grandchildren, Bradley and Emily Nolen, Ashley Nolen and Cooper Nolen; great-grandson, Remy Nolen; sisters, Joann Estes and Joyce Manson. Funeral services will be conducted at 10 a.m. on Saturday, November 15, 2014 at Gardner Funeral Home Chapel with Pastor Angela Carr officiating. Interment will follow in the Jacksonville Cemetery. Friends may call after 6 p.m. on Friday, November 14, 2014 at Gardner Funeral Home where the family will be from 6 to 8 p.m. In lieu of flowers, donations may be made to the Laurel Branch Church of the Brethren Benevolence Fund c/o Robert Weeks, 3948 Floyd Highway S., Floyd, VA. 24091. Online condolences may be sent to the family at www.gardnerfuneralhomefloyd.com. The family is being served by Gardner Funeral Home, Floyd, VA. , (540) 745-2007.
---
Guest book
Carol & John Boyd
Floyd, VA
November 13, 2014
Psalm 27:1 "The Lord is my light and my salvation: whom shall I fear? The Lord is the strength of my life; of whom shall I be afraid?" In this time of sorrow, may you rest in God's comfort and tender care.
---
Stanley and Karen Hawkins
Floyd, VA
November 14, 2014
LT and family our prayers are with you. Linda has always been a true joy to have as a fellow christian. Never knew her to judge but to just show the christian love she had in her. We will miss her but we know heaven is rejoicing. God bless and each of you will continue to be in our prayers. Duncan Chapel Church of the Brethren will be in prayer for you also.
---
Curtis A. Brown
Christiansburg
November 14, 2014
Your family will be in my prayers.
---
The Fitterer's
manassas va
November 14, 2014
Brendon, MacKenzie and I are so sorry for the passing of Linda. She was a strong and super sweet woman. Many hugs and love to all of you during this difficult time as well as the upcoming holiday season:)
---
GUIDA ANNE WEDDLE
FLOYD,VA.
November 14, 2014
L.T.NOLEN&FAMILY THOSE WE HOLD MOST DEAR NEVER TRULY LEAVE US,THEY LIVE ON IN THE KINDNESS THEY SHOWED,THE COMFORT THEY SHARED,AND THE LOVE THEY BROUGHT INTO OUR LIVES. HOLD ON TO THE PRECIOUS MEMORIES OF THE PAST YEARS. GOD BE WITH YOU ALL AT THIS TIME AND IN THE DAYS AHEAD OF YOU.
---
Gail Tankersley

November 14, 2014
Dear sweet Linda, I have been blessed to have know you, and have watched your quiet witness at church and learned so much from this. The years that you spent helping with the children were special to the congregation and to the little ones. Family, remember all the love she shared with you. Hold on to the good times, and understand that her fight was won and not lost. Until we meet again, good bye dear lady. You will be still in our midst and for that, we are greatful.
---
Dwayne Clifton
United States
November 14, 2014
We are so sorry to hear of the passing of Mrs. Linda. She was a great woman. I really hate that we was not able to come to the family night. We will be praying for all the family. Sincerely, Dwayne
---
Tommy & Donna Prescott

November 14, 2014
---
Sign the Guest Book for Linda Mitchell Nolen