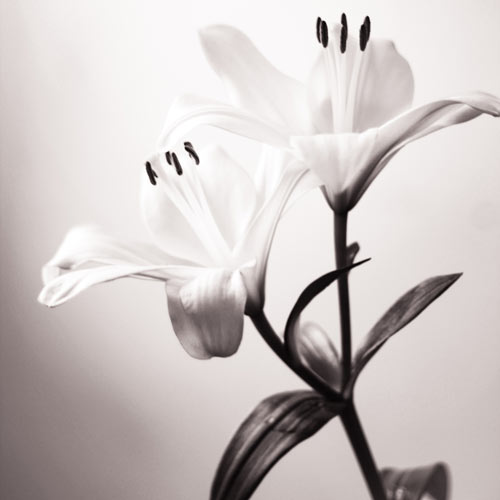 Nancy Conner Bowman
August 01, 1940 - January 27, 2015
Nancy Conner Bowman, 74, of Check, passed away on Tuesday, January 27, 2015. She was born on August 1, 1940, and was a member of Havens Chapel United Methodist Church in Check, VA. She is preceded in death by her husband, William Bowman, her father, Hugh Conner, her mother Pauline Conner Hopkins, a brother, Curtis Conner, and a granddaughter, Brittany Jones. She is survived by a daughter and son-in-law, Cindy and Kent Jones, Concord, NC; a son and daughter-in-law, Mike and Lisa Bowman, Floyd, VA; a daughter and son-in-law, Janice and Leon Wildman, Riner, VA; four grandchildren, Dana Hamrick, Riner, VA; Lindsey Jones, Boone, NC; Amber Abate and husband, Jonathan, Floyd,VA; Daniel Jones, Blacksburg, VA. Funeral services will be conducted at 11 a.m. on Friday, January 30, 2015 at Gardner Funeral Home Chapel with Pastor Darren Landon officiating. Interment will follow at the Wilson Cemetery. Friends may call on Thursday at Gardner Funeral Home after 6 p.m. where the family will be from 6 p.m. until 8 p.m. In lieu of flowers, memorial contributions may be made to Havens Chapel United Methodist Church Food Pantry. The family expresses special thanks to Nancy's community and church family who assisted her during her illness, the ICU and fourth floor doctors and nurses at Montgomery Lewis-Gale Hospital, the staff at Wake Forest Hospital in Winston-Salem, NC, and the Blue Ridge Cancer Center. Condolences to the family may be made at www.gardnerfuneralhomefloyd.com. The family is being served by Gardner Funeral Home, Floyd.
---
Guest book
Melinda Reece Kenny
Galax, VA
January 28, 2015
To Janice and family, So sorry to hear about your mother. I know there are no words to comfort you during your loss. You will be in my thoughts and prayers. Cherish all the laughter you shared and it will help you through the sorrow.
---
Jerry- Wanda - Kayla Carr
Check va.
January 28, 2015
Our thoughts and prayers are with you all . William and Nancy both did a lot for my family working on my dad's and my vehicles . Helped us out when my daughter Kayla came premature and had to be on life support for so long . They got up a yard sale benefit made quilts . They even came to the house and set with me and mom when dad passed away . You don't find many friends as good as they where not to say they were the only ones this community is so great to help eash other out and I do thank GOD for each and everyone of you . Nancy will be missed for sure . Rest in peace sweet woman GOD bless !!!
---
Roger & Donna Taylor
China Grove N C
January 29, 2015
Cindy, Roger and I want you to know how sorry we are for the loss of your Mom. We pray that God will feel you with the peace of God that passes all understanding. Wish we could be there tomorrow but will be praying for you all.
---
mark gearheart
pilot
January 29, 2015
i am sorry for your lost .nancy was a sweet lady
---
Teresa Keith
Willis, Va
January 29, 2015
Kent and Cindy, Lindsey and Daniel-Rejoicing with you all that your Mom is in Heaven united with all your loved ones. Only a short while and we will all be together as one family again. May the Holy Spirit give you all comfort for this transition in your lives. Much love to you all. Kelvin, Teresa and Stern
---
Irvine & Loretta Hylton
Floyd, VA
January 29, 2015
Our thoughts and prayers are with you all during this difficult time. We will be donating Bibles through the Gideons in memory of Mrs. Bowman.
---
Janine Russell Drum
Riner VA
January 29, 2015
---
Gail Tankersley
Floyd, Va
January 29, 2015
I was so saddened to hear about Nancy. She was such a sweet lady, and fought a long hard fight. May God bless you and hold you in his arms.
---
Sharon Young
Check, Va.
January 29, 2015
I want to extend my deepest sympathy to your family. Nancy has always been such a sweet woman to me and my family. I pray time will help the emptiness you all feel right now. Love to you all, Sharon Young and family including Phyllis Stevenson
---
Patsy Austin
Check, VA
January 29, 2015
I am so sorry to hear about Nancy. She was a very special lady to me and I will always remember the kindness shown to me and my boys by her, William and Janice. May God comfort all of you as only He can. With love, Patsy
---
Dale & Pat Austin
Wilmington
January 29, 2015
---
Dale & Pat Austin
Wilmington, Delaware
January 29, 2015
Our sincere sympathy and condolences to Nancy's family. She was a wonderful friend and neighbor and she will be sadly missed. Dale and Pat Austin and Agatha Austin's family
---
Bill & Wanda Lineberry
Check, VA 24072
January 29, 2015
William & Nancy were two of the most caring people we have ever met. Without them we would not have been able to have our place behind their house. We know Heaven is much sweeter because He takes only the best. She was always praying for others. We cherished their friendship and Nancy's prayers for Bills recovery. Our prayers are with the family
---
Earl and Gail Poff
Check,va
January 29, 2015
I'm so sorry for your loss.. Nancy was such a great lady please let me know if we can help in any way Praying for the family
---
Calvin
Christiansburg,VA
January 30, 2015
Mrs. Bowman always provided a wonderful smile and was a bright spot to my Mondays. She will be dearly missed.
---
TANYA HARMAN
FLOYD,VA
February 02, 2015
CINDY, I'M SORRY TO HEAR ABOUT YOUR MOM. YOUR IN MY THOUGHTS AND PRAYERS.
---
Rodney and Debbie Collins
Floyd, VA
February 09, 2015
Dear Bowman Family, Our thoughts and prayers are with you all. May God wrap you in his loving arms and provide you comfort and peace in the days ahead.
---
Diana Lambert
Christiansburg, Va
May 11, 2015
I am saddened to hear about Nancy. She was a special lady & dear friend. I will always remember her & your dad. You are in my prayers.
---
Sign the Guest Book for Nancy Conner Bowman