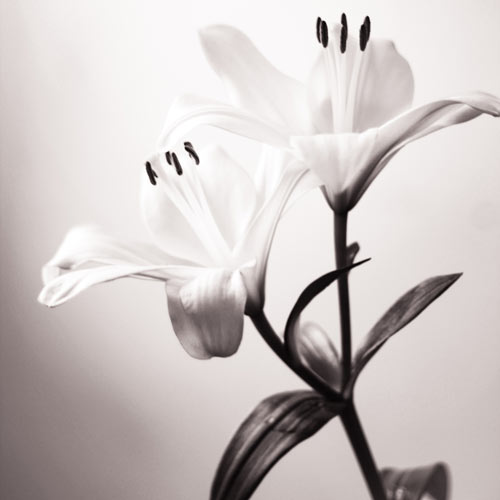 Gladys Irene Alger
March 08, 1926 - March 20, 2015
Gladys Irene Westgate Alger, 89, of Floyd went home to be with the Lord on Friday March 20, 2015. Gladys was born in Lakewood, PA to Arnold and Martha Westgate on March 8, 1926. She worked as a claims adjuster for MONY in Syracuse, NY. She retired in 1987 and moved to Floyd, VA to live with her daughter and son-in-law, Sharon and Mark Sherman and assisted with raising her grandchildren Aaron Richard and Kimberly Irene Sherman. Gladys is preceded in death by one brother, Ralph Westgate. Gladys is survived by three sisters Trudy Boas, Margaret Barber, and Martha Cronise; two brothers Elliot and Paul Westgate. Also son Stephen Alger; daughter Sharon (Mark) Sherman; five grandchildren Lisa Gibbons, Kristi Alger, Liana Alger, Aaron Sherman, Kimberly Sherman and 8 great-grandchildren. She was active in New Haven Baptist Church and many community activities such as homemakers and Republican club. She had many close friends and was loved by all for her sweet personality and love and concern she showed all she knew. Beloved friend, Pat Mitchell, was holding her hand as she went home. Dear friends Rosie Smith and Ellie Cunningham where here for her among too many to mention. Funeral services will be conducted at 1 p.m. on Wednesday, March 25, 2015 at New Haven Baptist Church with the Reverend John Chambers officiating. Interment will follow at Jacksonville Cemetery. The family will receive friends at the church one hour before the time of the service. There will be no visitation at the funeral home. In lieu of flowers, memorial contributions may be made to New Haven Baptist Church. A meal for family and friends will be at 11 AM Wednesday at New Haven Baptist Church Fellowship Hall. Condolences to the family may be made at www.gardnerfuneralhomefloyd.com. The family is being served by Gardner Funeral Home, Floyd.
---
Guest book
Rosie & Bob
Indian valley va
March 21, 2015
We lost a great wonderful friend, she will always be missed.
---
Kerri Boas Campbell
Chandler, AZ
March 24, 2015
I always remember Aunt Gladys' kindness and cheery disposition! My mother has shared what a wonderful sister she was to her growing up and throughout her life. We have been blessed to know Gladys and call her family.
---
Michelle Nelson
Chester
March 31, 2015
I am sorry for your loss. Losing a loved one in death is such a difficult thing to experience. Please be comforted by the words of Jesus at John 5:28, 29. He tells us that all those in the memorial tombs will hear his voice and come out. What a loving provision put in place by the God of all comfort so we can have the assured hope of seeing our dead loved ones again one day. Meanwhile as I pray for that day to come I ask God to bless your family and give each of you the strength to endure this most trying time.
---
Sign the Guest Book for Gladys Irene Alger