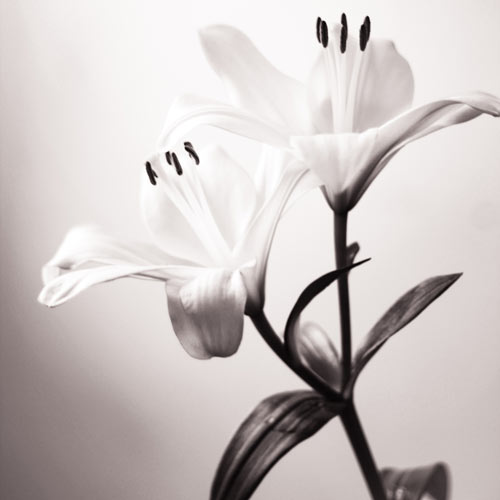 Berry Wilford Vest
April 11, 1932 - June 16, 2015
Berry Wilford Vest, 83, went to be with the Lord on Tuesday, June 16, 2015 at his home in Check, VA after a long battle with heart disease. Wilford served his country in the United States Army in Germany for three years. He retired from the Radford Army Ammunition Plant in 1994, and then took a part-time position with Professional Communications for nine years where he made many lasting friendships. Wilford loved working with wood, and always stayed busy in his yard, garden or shop while he was well. He was preceded in death by his parents, Brethard and Susie Vest; his brothers, Warren, Clinton, Junior, Otha Dean Vest; and a son-in-law, Kenneth Sowers. He is survived and loved by his wife of 64 years, Erma J. Lawrence Vest, and their three daughters, Janice (Matthew Van) Angle; Connie Sowers; and Geraldine (Ronald) Hollandsworth; six wonderful grandchildren, Shawn, Shannon(Lori) Angle, Jennifer (Chris) Gardner, Julie (David) Wade, Stephanie (Dale) Nelson, Hilary Hollandsworth; special great-grandchildren, Hunter and Granger Angle. Bo Gardner, Morgen, Kenny and Nora Wade, and Averie Nelson. He is also survived by his sister, Evelyn King and a brother, Alvin (Mae) Vest; and many nieces and nephews. Funeral services will be conducted at 11 a.m. on Friday, June 19, 2015 at Gardner Funeral Home Chapel with Pastor James Bradley officiating. Interment will follow at the Wilson Cemetery with graveside military rites conducted by Floyd V.F.W. Post # 7854 and Floyd American Legion Post # 127. Friends may call on Thursday after 6 p.m. at Gardner Funeral Home where the family will be from 6 until 8 p.m. Flowers are appreciated or donations may be made to either the Locust Grove Fire and Rescue Station or to the Fellowship Baptist Church, Riner, VA The family would like to extend a special thank you to MediHome Hospice, Dr. Scott Jamison, and Dr. Steven Goldstein for helping take such good care of Wilford. Condolences to the family may be made to www.gardnerfuneralhomefloyd.com. The family is being served by Gardner Funeral Home, Floyd.
---
Guest book
Jennifer and Lupe Cardenas
Blacksburg
June 17, 2015
My thoughts and prayers are with you and your family. May you find comfort and peace during this trying time.
---
Jo Nell Bailey
Christiansburg, VA
June 17, 2015
Connie, I am so sorry to hear about your dad passing away. It is so hard to lose a parent even though you know he's no longer suffering. But I also know God is going to help you, your mom and family as you go through one of the most difficult times in your life. I love you and am praying for all of you.
---
Nancy Duncan
Blacksburg, Va
June 17, 2015
Connie ~ Please know that you and your family are in our thoughts and prayers at this difficult time and will continue to be in the days and weeks ahead. Your Father was a very special person and will be greatly missed by all.
---
Sandra & Ed Songer
Kennesaaw, GA
June 17, 2015
I am so sorry for your lose. I will keep all of you in my Prayers at night. I can not be there, but just know that all my love will be sent your way during this time. Uncle Wilford was one of my favorite uncles. He was always happy and made me laugh. I remember when he had his knees worked on and I visited him in the hospital, he said "soon I will have all new parts, so I will be like a 21 year old again"! We all laughed. With all my love and prayers coming your way. Sandra & Ed Songer
---
Sharyn Ogden
Blacksburg, VA
June 18, 2015
My heartfelt condolences to all of you at this time. May the God of all comfort surround you with His loving arms and may you all feel the love of friends as you grieve the loss of your Husband and Father.
---
Rene Wimmer
Frisco, TX
June 18, 2015
Erma Jean, Janice, Connie & Geraldine, I am sorry to hear of Wilford's passing and have been praying for you all since I heard that his condition was deteriorating. So many fond memories of Wilford and all of you over the years and so sorry for your loss. We rest in the assurance of everlasting life, a life well lived and the fact that he is no longer in pain. Blessings to you all and we will continue to hold you up in prayer over the coming days and weeks. Rene'
---
Dove Robertson
Christiansburg, VA
June 18, 2015
Connie, So sorry for your loss. You have my heartfelt sympathy. I pray that God will give you strength, peace and comfort in the days ahead. You can be thankful that he is not suffering anymore and is in God's hands now. Love you, Dove
---
Rodney and Debbie Collins
Floyd, VA
June 18, 2015
Dear Family, May God wrap his loving arms around each of you during this difficult time and provide you with comfort and peace. Our thoughts and prayers are with you. Heaven received a special angel.
---
Carolyn Vest
myrtle beach SC
June 18, 2015
Erma Jean, Janice, Connie, Geraldine, I was so sad to hear of Wilfords passing. He was such a special person! I know that you all will miss him so much but you will have such great memories that will help deal with the loss. I'm sorry that I am not able to be there with you all during this time but know that my prayers are for all of you for peace and comfort.
---
Jerry-Wanda-Kayla Carr
Check
June 19, 2015
Lost a great friend,neighbor and coworker. Our loss heaven's gain . Worked with him in furniture factory went to school with his daughters .Great family . He will be missed by many . May GOD comfort the family at this time .
---
Samuel Dean Vest
Myrtle Beach, SC
June 19, 2015
My deepest condolences to my Aunt Erma Jean and the entire family. Work commitments kept me from attending the services, but please know you were all in my thoughts and prayers.
---
Sign the Guest Book for Berry Wilford Vest