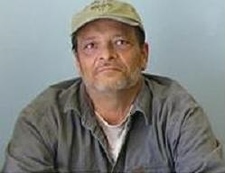 Draper Clayton "Clay" Quesenberry
April 24, 1959 - July 15, 2015
Draper Clayton "Clay" Quesenberry, Husband, Father, Brother, Friend departed this life on Wednesday July 15, 2015 with family by his side. He was born April 24, 1959. Clay endured a 20 year battle with vascular disease, but lived his life with optimism and patience, smiling and singing to the end. He loved his life as a boy growing up in Dry Valley with his family, and both sets of grandparents, learning to fish, make a garden, he loved nature and explored every inch of his world. Then as a young man he married Linda Alderman Quesenberry, they were married for 38 years and have two sons Ross(26) & Jacob(23) Quesenberry. Clay worked at Christiansburg Printing Co. which later became Word Sprint, INC for over 30 years as printer, Production Manager and General Manager he took care of his customers and made countless personal connections with co-workers and clients. He was encouraging and found the potential in everyone he met. An avid fisherman, he loved every opportunity to get out in his boat and fish all day and all night. He worked and cared for his family and friends and had a deep devotion to God. Sadly the tremendous loss we feel is overcome that he will no longer suffer the physical pain. Survivors include his wife, Linda, two sons, Ross and Jacob Quesenberry. Brother Jessie Quesenberry and wife Debbie and sister, Bonnie Quesenberry Erikson. Visitation will be from 4-6PM Sunday July 19, 2015 at Gardner Funeral Home with a memorial service to follow at 6pm with Rev. Lee Naff officiating. The family would like to thank everyone for all prayers and comfort they have provided; also the family would like to thank The Carilion NRV Medical Center and Carilion Hospice care team. Condolences to the family may be made at www.gardnerfuneralhomefloyd.com. The family is being served by Gardner Funeral Home, Floyd, VA, 540-745-2007.
---
Guest book
Madeline
Floyd
July 16, 2015
Sorry to hear of the passing of Clay but so thankful that he is no longer suffering. He will be missed.
---
Crystal Surber
Goodview, VA
July 17, 2015
I am so sorry for your loss. Although I hadn't seen Clay for years, I still consider him a good friend. He is in God's hands now with no more pain. May God give you all comfort. Love and hugs, Crystal Akers Surber
---
Kelly Wimmer
Fairlawn, VA
July 17, 2015
You will be missed so much.
---
Brenda Nicewander
Riner
July 17, 2015
Transferred to Auburn High School in my junior year. Clay was one of the first students to welcome me and helped me learn locations, students names and became a really good friend. Last saw him when delivering printed goods to Plymouth, Inc. where I worked at the time. Always friendly, always smiling and always a gentleman. Thank God for my memories and for his pain free body now. My condolences to his family and other friends. He was loved and will be missed.
---
Treva Adams
Wytheville, VA
July 17, 2015
Clay was a dear friend. His kindness, compassion, generosity, sense of humor, and wonderful stories were a blessing to everyone who knew him. I will miss his smile. My heartfelt condolences to his family and friends.
---
Chaplain Robyn Angle

July 17, 2015
Carilion Clinic Hospice sends our deepest sympathies to the family of Clay Quesenberry. Our hearts, thoughts, and prayers, are with you.
---
Sharyn Ogden
Blacksburg, VA
July 17, 2015
Linda and Family please accept my sincere condolences on the loss of Clay. Over the time I have been at HHHunt Clay has been more than just our printer, but also a friend. We shared a love of the outdoors and a love of Photography. Through Clay, Wordsprint produced their 2013 calendar with some of my pictures as the featured photographer. This was all Clays initiative as he encouraged me to share my work. I have missed his cheeky grin as he transitioned out of full time work but will always remember him for his encouragement and friendship. May God surround you all with His great love and compassion as He now enfolds Clay in his loving arms.
---
Christie Albert
Pilot/Snowville, VA
July 17, 2015
I am so sorry to hear of Clay's passing. He was an extraordinary man that truly loved his family and friends. I will keep you all in my thoughts and prayers.
---
Kim Haga
Basseterre, St Kitts and Nevis
July 17, 2015
Clay, you were a special man with a kind heart. You always knew how to bring a smile to those around you. May you be richly rewarded in The Father's House.
---
Bill Aldridge
Childress
July 18, 2015
What a sad day to love a very dear loved one. What a joyous day to know they are finally pain free and with the Lord. I don't think I ever saw Clay that he wasn't laughing and joking. He was such a good soul. I enjoy the memories of fishing with Clay on my grandmothers pond. May God be with Linda and his family.
---
Paul & Nicole

July 18, 2015
---
Paul & Nicole
Helmond, The Netherlands
July 18, 2015
We wish Linda and family and loved ones strength and wisdom to deal with this incredible loss. Love, Paul & Nicole 🌹
---
Ben Hall
Riner
July 18, 2015
I'll miss you Brother Bear! Linda and boys, may God bless, keep and comfort you during this tough time. Love you
---
Lorrie Morris
Floyd
July 19, 2015
Linda and family, so sorry to hear of Clay's passing. God has healed him and he is not longer in pain. Will miss his smile, no matter what was going on he was always upbeat and laughing. God bless you all
---
jesica
christiansburg va
July 20, 2015
Linda and Family, So sorry to hear about Clay. He was a wonderful man. Even though i had not seen him for many years i can still picture his smile. May love and light offer you comfort during this great grief.
---
Vicky Diamond
Floyd
July 22, 2015
So sorry for you loss. Clay will be missed by many. Always enjoyed seeing him in the drive thru and talking with him on the phone. He always had a positive attitude and a smile.
---
Pam Martin Epperly
Christiansburg
July 25, 2015
Linda, my heart breaks for you and your family. May God be with you as you start to heal.
---
Sign the Guest Book for Draper Clayton "Clay" Quesenberry