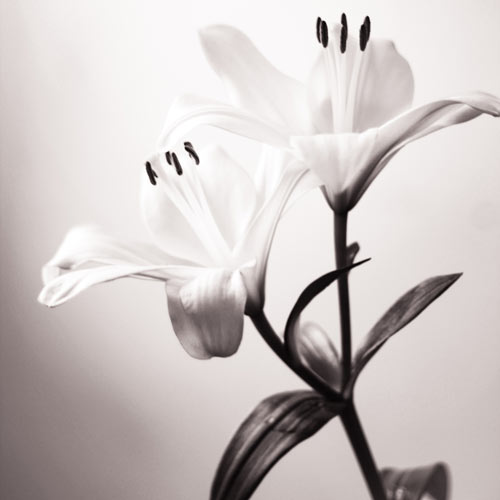 Samuel Henry (Sammy) McDaniel, Jr.
July 18, 1957 - August 17, 2015
Samuel H (Sammy) McDaniel Jr., age 58, passed away Monday, Aug. 17, at Lewis-Gale Montgomery Hospital. He was preceded in death by his father, S. Henry McDaniel Sr., and his brother-in-law Wayne Radford. Survivors include his mother, Velma McDaniel; sisters, Mary Radford and Jo Ann McDaniel; brother L. Wayne (Mac) McDaniel; sister-in-law Maggie P. McDaniel; nephew, Rick & Cindy Radford; niece, Vickie Duff; and great-nieces, Kayla and Amanda Radford and Danielle Duff. Service will be held Thursday August 20, 2015 at 11AM at Gardner Funeral Home with Pastor Roy Turpin officiating. Interment will follow at Jacksonville Cemetery. Friends may call after 6 p.m. on Wednesday at Gardner Funeral Home where the family will be from 6-8 p.m. A special thanks to second floor and ICU staff of Lewis-Gale Montgomery for their care and concern. Condolences to the family may be made at www.gardnerfuneralhomefloyd.com. The family is being served by Gardner Funeral Home, Floyd, VA, 540-745-2007.
---
Guest book
Kent,Joni, Billie & Jessie Quesenberry
Riner
August 19, 2015
Jo-Ann & Velma, We were so sorry to hear of Sammy's passing. He was such a good person and will be dearly missed. We will keep you in our prayers.
---
Audrey & Mike Goad
Floyd
August 19, 2015
So Sorry for your loss. We enjoyed talking to Sammy when we would see him out in town. He was so very kind. You have our deepest sympathy.
---
Danny and Kendra Chaffin

August 19, 2015
---
Irvine & Loretta Hylton
Floyd, VA
August 19, 2015
Our deepest sympathy. We thought so very much of Sammy. Always enjoyed talking to him or just his smile and wave to us if he was working and couldn't come talk to us.
---
David Shepherd
Blue Ridge,VA
August 19, 2015
Mac, I am very sorry for your loss. I will keep you in my thoughts and prayers. See you soon
---
Danielle Wade
Ridgeway VA
August 19, 2015
I worked with Sammy!!! It's so hard to believe he is gone! Rest in Peace sweet angel!! 😘
---
Rebekah M. Bolt and Beulah W. Bolt
Huntingtown, MD
August 20, 2015
Mary and Joanne I just found out about Sammy. I am so sorry for your loss of your sweet Brother. One very kind person, was honored to meet him. Mother just loved him so much and so enjoyed having Ms. McDaniel has her roommate at Skyline. Prayers to all.
---
Rebekah M. Bolt
Huntingtown, MD
August 20, 2015
I am so sorry for the lost of your sweet Brother Joanne and Mary. Sammy was so kind to all of us, was honored to meet him. Mother so enjoyed having Ms. McDaniel as her roommate. Sammy will be missed. Praying for you all.
---
Lori Price
Floyd
August 21, 2015
Sammy was always smiling every time I seen him. I worked at Blue Ridge a couple of years ago when I first met Sammy.
---
Carolyn & Mike Phillips
Copper Vallwy.Va
August 23, 2015
I'm sorry to hear about Sammy.We have known him for yrs.having gone to School with him.When we would go to Hardres if he could he'd come over,sit,and talk to us.We going to miss him muchies and We loved him!!
---
Sign the Guest Book for Samuel Henry (Sammy) McDaniel, Jr.