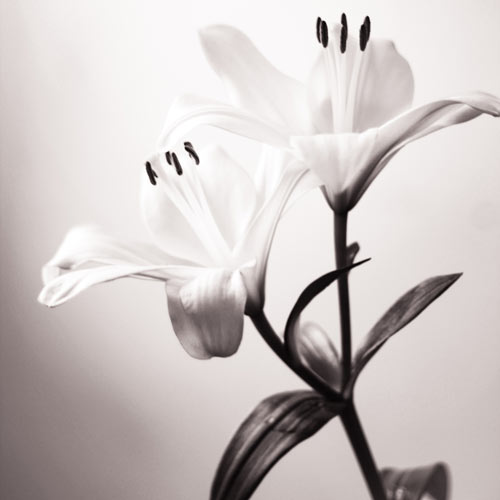 Michael Christopher Halajcsik
July 15, 1958 - September 16, 2015
Michael Christopher Halajcsik, 57, of Willis, Passed away Wednesday September 16, 2015. He is survived by his parents Michael and Mary Halajcsik, along with his sister and brother-in-law Cynthia and Douglas Steel. There will be a visitation Monday September 21, 2015 at Gardner Funeral Home from 2-4 and 6-8. Funeral Mass will be Friday September 25, 2015 at 10 AM at St. George Catholic Church with Father John Zayak officiating. Interment will follow in St. Gertrude Cemetery Colonia, NJ. Online condolences may be made at www.gardnerfuneralhomefloyd.com. The family is being served by Gardner Funeral Home.
---
Guest book
Dale Blankenship
Powhatan Va
September 18, 2015
We were sorry to hear about Mike's passing. Our thoughts and prayers are with his family during this difficult time. He will be missed at the gun shows. Susan and Dale Blankenship
---
Sylvia R Waters
floyd, va
September 18, 2015
Thoughts and prayers are with all during this most difficult time
---
Debra Durgin
Floyd
September 18, 2015
My thoughts and prayers are with.
---
Terry Coffman
Bremen, ga
September 18, 2015
We will miss you Mike. I enjoyed our talks and our drinks. I will miss the thumbs up or down you use to give me on how the show was going. Rest In peace till we meet again!!! God bless your parents, Karen, and your employees. Love you my brother!!! Till we meet again.
---
Marie
Tennessee Ridge, TN
September 18, 2015
My deepest sympathies for Mike's family and friends. Rest in peace Mike, you were a beautiful soul.
---
Diane Bishop
Leesburg, VA
September 19, 2015
Mike, as part of your Chantilly crew, I am so saddened by your loss. I've worked for you for over 5 years mostly in Northern Virginia. I was proud to be part of your amazing customer service such that repeat business was routine. When we worked together at other shows on the odd moment, it was easy to chat with your for hours after the show. You were strongly opinionated; strongly defensive of what you believed in (especially Roxey and Casey), and simply strong. An ox. Watching you load the truck proved it again and again. I can't believe you are no longer here. You were just becoming a renaissance man. You'd lost weight, were feeling great. Next show I attend, I probably will hear you saying, "How ya doin' Di?" I'm glad Roxey and Casey will accompany you on your next journey.
---
Gene Bishop
Willis, Va
September 20, 2015
Dear Mary So sorry about the lost of your son. He will be missed. Gene Bishop, Chairman Floyd County GOP
---
Terry Coffman
Villa Rica, Ga
September 21, 2015
my heartfelt condolences go out to the parents, family, Karen, and his employees. He will be greatly missed at the shows by all. I am truly heartbroken by the news. God bless you Mike, and so long, until we meet again. Terry, Elana, and the Georgia Arms Family
---
Cassandra Romero
Salem, VA
September 21, 2015
My deepest sympathies to Michael's family. While, I did not know Michael...I can only imagine the loss you feel. I hope that friends can comfort you and prayers will sustain you. And as 1 Corinthians 1: 3,4 says may "the God of all comfort, who comforts us in our trials" comfort you. Again, my deepest condolences. - Cassandra R.
---
Jean & Teresa Wright
Floyd, VA
September 21, 2015
Our deepest sympathy to the family. Mike will be missed by us. Mike was so happy the last time we saw him, and he said he felt the best he had in years.
---
Black Widow Arms
Lyndhurst, Va
September 24, 2015
We always looked forward to seeing our friend Mike at the Gun Shows. Always cutting up with us. He in his Ford truck that he was so proud of and us in our Dodge. We raced up Afton Mountain pulling our trailers and he won. Expo was last time we saw him. His parting words to us was drive safe boys......we will miss him Scott and Joe
---
Charles Whiting
Indian Valley
September 26, 2015
What a shock it is to read that Michael is gone. While on my way to shop, I wondered if I might run into Michael and Miss Mary at the Food Lion, only to see the news. I only knew Michael and his Mother in passing, through some shared interests, and always enjoyed our talks. I am truly saddened by this tragic loss for his Dear Mother and family & friends. I will think of Michael and Mrs. Halajcsik with fondness and sorrow for the loss of a good man. May The Lord keep you in his care as you go forward. Goodbye Michael.
---
Glenn Littrell
Newport News, VA
September 27, 2015
I learned of Mike's passing today at the Hampton gun show and it just about floored me. Mike was a great person, and a wonderful part of the gun community. I am going to miss talking with him and everyone else that was part of the crew. Rest in Peace Mike. Heaven welcomes you and have faith that your pup crossed that rainbow bridge. You shall be missed.
---
Bill Pollard
Charlottesville, VA
October 10, 2015
I only knew Mike from the gun shows. On the occasions I talked to and / or purchased from him, I found him to be knowledgable, helpful, courteous and a gentleman. He also had quite a personality. He will be sorely missed. God bless.
---
Sign the Guest Book for Michael Christopher Halajcsik