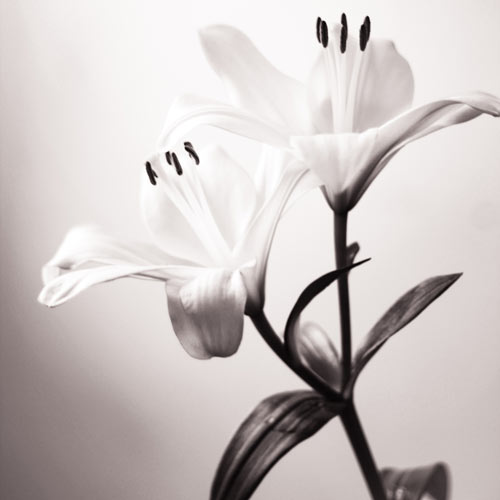 Edna Bower
September 19, 1919 - May 27, 2010
Minnie Edna Clark Bower, of Floyd passed away peacefully in the early morning of Thursday, May 27, 2010. She was born on September 19, 1919 as the eldest child of the late James H. Clark and Elizabeth Underwood Clark Huff. She was also preceded in death by her husband, Kermit Bower; brothers, Clifford Clark, Jimmy Clark and Silas Huff; son-in-law, Ed Battle. A native of Floyd County, she also made her home and raised her children there with her husband Kermit, whom she married on October 31, 1936. She worked as a seamstress for many years in the garment factories in Floyd until the passing of her husband in 1974. In later years she worked as a floral designer at Sue's Flower Shop in Floyd. During her lifetime she was an active member of the extension homemaker club and Floyd RSVP. Edna enjoyed traveling with family and friends and quilting. She was a member of the Copper Hill Church of the Brethren. She is survived by two daughters, Catherine Battle, of Copper Hill, Phama Altizer and husband Freddie, of Riner; four grandsons, Lemuel Battle, of Copper Hill, Larry Battle and wife Teresa, of Floyd, Mike Battle and wife Annette, of Floyd, Josh Altizer, of Riner; two granddaughters, Nina Griffith, of Floyd, Tara Altizer, of Riner; five great grandchildren, Eric Janney, Kimberly Nichols, Amanda Griffith, Taylor Griffith, Travis Battle; one great-great grandchild, Ava Janney; sisters, Erma Brogan, Irene Midkiff, Frances Kraemer; brothers, Robert Huff, Woody Huff, David Huff; several nieces, nephews and cousins. Funeral services will be held at 2 p.m. on Sunday, May 30, 2010 at Gardner Funeral Home with Rev. Mike Battle officiating. Interment will follow at Jacksonville Cemetery. Friends may call after 1 p.m. on Saturday at Gardner Funeral Home, where the family will be from 5 until 8 p.m. In lieu of flowers donations may be made to Good Samaritan Hospice, 125 Arrowhead Trail, Suite E, Christiansburg, VA 24073; or to the charity of your choice. The family wishes to express a special thank you to personal caregiver, Sharon Williamson and Good Samaritan Hospice. Online condolences to the family may be made at www.gardnerfuneralhomefloyd.com.
---
Guest book
BETTY & JERRY BENEDICT AND LESSIE CLARK
Columbia, S C
May 27, 2010
We wish we could be with all of you doing this time and will miss Edna and her smile and loving care we have known in the past. Mama (Lessie Clark) is having a time getting her strength back after 2 months in hospital with heart and gall bladder. Hope you know Edna was to us a wonderful wonderful lady and we will miss her. We all send our love and greatest sympathy. Love, Betty, Jerry and Lessie
---
Barbara Midkiff Testerman
Hillsille, VA
May 28, 2010
My thoughts and prayers are with your family at this time.
---
Mary Weddle
Floyd, VA
May 29, 2010
Our deepest sympathy to family. Edna was a wonderful person always had a sweet 'little' smile.She will definately be missed by all that knew her.. LOTS of LOVE and PRAYERS,
---
Eddie & Lisa Morris
Floyd VA
May 30, 2010
our thoughts and prayers are with all of your family. Let us know if you need anything. Eddie & Lisa Morris
---
Sign the Guest Book for Edna Bower