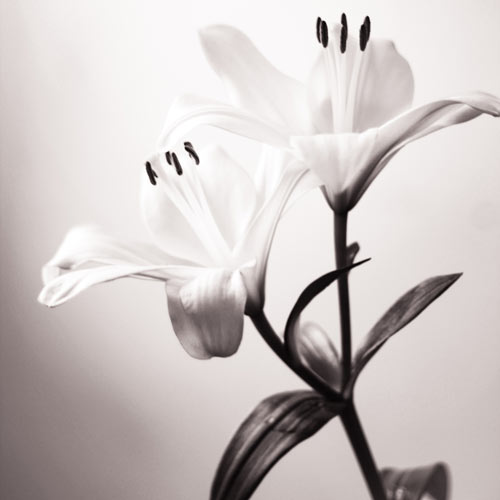 Eric Stephan Fendley
July 04, 1958 - December 28, 2015
Eric Stephan Fendley, 57, of Floyd, VA, and formally of Richmond, VA passed away December 28, 2015. He is survived by many loving family and friends. A memorial service will be at 1 PM Saturday January 2, 2016 at Floyd Presbyterian Church, Floyd, VA. In Eric's memory donations may be made to the Floyd Presbyterian Church, Floyd Co. Humane Society or the charity of your choice. Online condolences may be made at www.gardnerfuneralhomefloyd.com.
---
Guest book
Billy Motley
Floyd, Va
December 30, 2015
You will be sorely missed at the prayer breakfasts. Please save us a seat at the table in heaven.
---
Linda King
Floyd
December 30, 2015
You were a great guy with a big heart. We will miss you at Great Oaks. I will never forget your green golf shoes! Linda King
---
Monty Wassum
North Chesterfield, Va.
December 30, 2015
Rest easy old buddy. You always brought a smile to my wife Denny and kept everyone laughing and smiling during our Dupont days. No one can ever replace you as you have left foot prints that no one can fill or follow. What a pleasure to have known you. I expect to see you at Heavens Gate with the Father of all resting in his open arms with that great sense humor you always kept. May God Bless You Eric as you begin your new journey.
---
kemp mathews
richmond,va
December 31, 2015
I have known Eric for 30+ years, always enjoyed his company, sporadically stayed in touch, his passions captured my attention, have his musical venture on disc, he was indefatigable and a joy to be around. I will miss Eric.
---
Bill Langford
Austin, TX
December 31, 2015
Eric You will be deeply missed by so many, your kind heart and caring for all were first class. I'm blessed to have known you and call you my friend. I salute you! Your friend Bill
---
Anne Menuet Pierson
Midlothian
December 31, 2015
May your beautiful sole rest in peace. Prayers for your friends and family.
---
Raye McKisdick
Midlothian, Va
December 31, 2015
You were a great friend to all! I will miss your inspiring messages. I know you are at peace now in the arms of Jesus!
---
Karen & Brian Comeaux
Powhatan VA
December 31, 2015
I'm gonna really miss you! I remember all those good ole times playing guitar and singing with you ! maybe again someday some how ! "There's a cold feeling in my heart" Maybe some one could let me know what happened ? Eric let me rent a room from him years ago while going through a separation . We became great friends, Then lost touch for awhile .he visited our home about two years ago or so with a new CD he had recorded. it was fantastic I bought 3 copies and gave some out as gifts .Eric was truly a gift himself!
---
Debbie (Nutty)Smith

December 31, 2015
---
Bill Richards
Roanoke. VA
December 31, 2015
Eric, I will miss your infectious laugh. Fondly remember our days playing pickup hoops and baseball at FC middle. Play that guitar and use those special talents in heaven, Godspeed Friend.
---
John Tracoma
Powhatan, VA
December 31, 2015
You were a good friend and a neighbor. You were good as a parts manager at Richmond Honda. Will miss you
---
Gary Woods
Moseley,Va.
January 01, 2016
To one of the dearest friends in the whole universe,our time together was short and the memories long.You made such an impression in my life,we'll meet again,I just know it.Love you........
---
Mignon Clark

January 01, 2016
Losing a love one in death is one of the hardest trials we could ever experience. I hope you find comfort just like I have from the words found at Isa. 41:10 "Do not be afraid, for I am with you. Do not be anxious, for I am your God. I will fortify, yes, I will help you, I will really hold onto you with my right hand of righteousness." God promises us that he will strengthen us when we are weak now and end all causes of suffering in the future, including death. (Rev. 21:3,4)
---
Hank and Pat Pfister
Cave Spring, VA
January 01, 2016
Rest peaceful Eric. We will always love you. Hank and Pat
---
Buster Moore
Concord, NC
January 02, 2016
So very sorry to hear of Eric's passing. I will always remember our times at Falling Creek and Meadowbrook. I'm glad I got to see and talk to him again a few years ago. Rest in Peace, my friend. I'll see you again one day.
---
Nancy Harris Noyes
Richmond VA
January 02, 2016
You have always been so special to our family, Eric. You were the first visitor to come see our baby girl, Amanda, when she was born; you taught her to ride a horse and held her close when we lost her daddy, Steve. You wrote her wedding song and sang at her wedding. We have other wonderful memories with you both here in Richmond and in Floyd. Our hearts are heavy but we rejoice in your new heavenly home and will see you there. We will always hold you close in our hearts and are grateful to have had you in our lives.
---
Linda Carter
Midlothian, VA
January 02, 2016
Eric, your smile, laughter and kindness will be missed by your family and friends. May Heaven be all that you sang about in 2009 and shared in your lovely CD. Enjoy your eternal rest and being with our loving God. May God comfort those you had to leave behind. Now & Then, Amen.
---
Judy Weddle
NEXT DOOR NEIGHBOR
January 05, 2016
Our hearts are broken at the loss of such a precious friend and neighbor. We are going to miss Eric and his middle of the afternoon calls or visits, his just a thought facebook posts, his smile and his friendship. We didn't make it to the memorial but its not because we didn't care, quite the opposite actually. Please let us know if we can do any thing. Lester and Judy Weddle
---
Sandra Joyce
Richmond, VA
January 05, 2016
There are no words to express how so many of us feel about the loss of Eric. His thoughtfulness and love for others knew no limits. Blessings to all who know and love him and when we think of Eric it will bring a smile to us all.
---
Leesa Meador
Georgetown, SC
January 06, 2016
How heartbroken I was to learn that Eric had passed away. I will never forgot how he and "the boys" visited Mama so many times while she was in the nursing home. What smiles they brought along with them. And, then, how he spent her whole last day at the hospital with us before she died. Eric was a good person who loved God and showed it by the way he loved those around him. I imagine there were lots of hugs waiting for him as he entered those Pearly Gates. Thank you, Eric, for a life well lived.
---
Lewis Garnett
Richmond Va
March 26, 2016
Eric and I started at DuPont Jan, 23, 1979. I found him to be a wonderful person. We had some great parties even got stranded at the beach together. We both left town and lost contact for a few. We ran across each other many times over the years. Eric visit me in Richmond in 2012. I visit him 2013, 2014, and 2015 in Floyd. So many people are going to miss You Man!!!
---
Sign the Guest Book for Eric Stephan Fendley