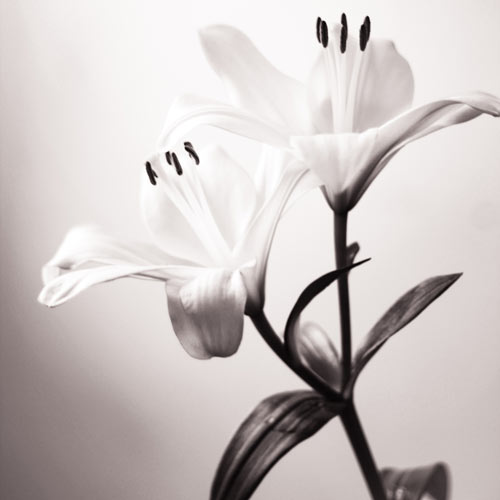 David Ronald Vest
June 03, 1939 - August 07, 2016
David R. Vest, 77, passed on August 7, 2016, peacefully at his home in Floyd, VA with his family at his side. David graduated from Check High School in 1957. David was hired by Trailways at the age of 21 in Charlottesville, VA. In 1966 David moved back to Check, VA to live and farm while always working as a driver. David retired from Greyhound after 50 years of driving service. David loved Floyd County and Farming. He will be dearly missed. He was preceded in death by his 1st wife: Anne Burns Vest; daughter: Kathy Walters and a brother: Kyle Vest. David is survived by wife: Darla Thoman Vest; son: Danny (Trish) Vest; daughter: Kim (Timmy) Turman; step-daughter: Carla Ciaramella; step-son: John Tomi; Five Grandchildren, two step-grandchildren, two great-grandchildren; brothers: Ralph Vest, Charles (Loretta) Vest, Paul (Penny) Vest, James (Katie) Vest; sisters: Dorothy Janney, Marie (Bill) Thomas, Ruth Anne (Elvin) Ingram; mother-in-law: Dorothea Thoman; brother-in-law: Tom (Cindy) Thoman; many nieces and nephews. Funeral services will be Friday at 11 AM at Stonewall Church of the Brethren with Rev. Jerry Hylton officiating. Interment will follow in Stonewall Cemetery where David will be transported by wagon and tractor to be laid to rest beside of his 1st wife Anne. Family will receive friends one hour before service time and after the interment at the church. Donations may be made to FCHS FFA Club or Stonewall Church of the Brethren. Online condolences may be made at www.gardnerfuneralhomefloyd.com.
---
Guest book
Burton Dale Austin
Wilmington, DE
August 08, 2016
It is with great sadness that I was informed of David's passing. We were classmates of Check High School, class of 1957. My wife Pat and I have fond memories of the class reunion at David and Darla's house. May God Bless David and his family. Dale and Pat Austin.
---
James Westrich
Silver Point, TN 38582
August 08, 2016
Dear Ones: It grieves me to know of David's passing. We last spoke in late May.He was "upbeat" with a bright outlook. We had the same problem with cancer, so compared "notes", so-to-speak. He was always interested in the latest Company skuttlebutt,Airstream Club news, etc. I bid into Nashville April of 2001 and met David and Harold in Roanoke on my break-in trip with Harold Maynard. Both cousins were gracious and remained so as time progressed. When bids changed June 2010, I bid the Nashville>Roanoke run previously held by the two top men!! Humbled I was! Both retired that bid and the environment, for me with David and Harold both absent, was to say the least, melancholy. Presently, I take comfort knowing David is home in Heaven with family and friends. He is missed by those of us who loved & knew him. I know he'll like the wagon ride! Such an honourable sending. My love to All the Vest family. "Meathead"..........
---
Robert (Bob) Breuer
Knoxville, TN
August 08, 2016
David was a very good friend to me and will be missed dearly.
---
Mike & Barbara Wilson
Floyd
August 09, 2016
David was such a hard worker,he made our community a prettier place. Our thoughts and prayers are with you all for comfort,peace and strength during this sad time.
---
Nancy S Vest

August 09, 2016
My prayers go out to all the family
---
Frank Ware
Roanoke VA
August 09, 2016
The Ware Family, Virginia (Jinny), Frank, Sarah, John and Macy, send our deepest condolences to our Vest family. We have many great memories with the family on Morris and Ida's farm many years ago. May God bless and keep you! The Ware's
---
Peg & JC Wimmer
Check, VA
August 09, 2016
Our sympathy goes out to your family in this loss. He was a special man and great father with his quiet smile and friendly personality. I'm sure he will be missed greatly.
---
Mary Conner Williams
Pulaski, Virginia
August 09, 2016
Dear Danny, Kim and families I wanted to send my sympathy to both of you in the loss of your dear father. I got to see him a few times when I was visiting with my brother Noel and it was good to make his acquaintance again. Once we got to talk at the (lost) Boothe Cemetery on his land. I know Noel will also miss him terribly as they enjoyed getting together and talking often. He was such a fine person I know you will always have wonderful memories of him.
---
Donna Graham
Floyd, VA
August 09, 2016
My Heart goes out to you all in your loss. May God Give You Peace! With our Love and Prayers! Donna and Dean Graham
---
Margaret Mende
Floyd Va.
August 10, 2016
---
Bill White
Oak Ridge, TN
August 10, 2016
Worked with David for years, David was a good man!
---
DAVID M VEST
LITTLE RIVER SOUTH CAROLINA
August 10, 2016
---
Debbie Gallagher
floyd va
August 10, 2016
Kim your are in our prayers, your dad was a very nice men we are going to miss see him up at the store, me and my mom see him in April and May, and talk to him, we want be up there Friday to see all of you, you are in our prayers,,
---
Rodney Radford
Shawsville
August 11, 2016
Our deepest condolences to the Vest family. We have not seen everyone for awhile but our thoughts and prayers are with you. Rodney & Patti Radford
---
Scott Smith
Snowville
August 11, 2016
We are sorry to hear about David. I know Dad enjoyed going to Trailways reunions and dinners with him. With our heartfelt sympathy, Scott & Susan Smith
---
Julie and Jim Swope
Bridgewater, VA
August 15, 2016
We were sorry to hear David lost his battle. Our sympathy goes out to all those in his large family. Be comforted by all the wonderful memories you have of the years you had him with you. He will be missed.
---
Sign the Guest Book for David Ronald Vest