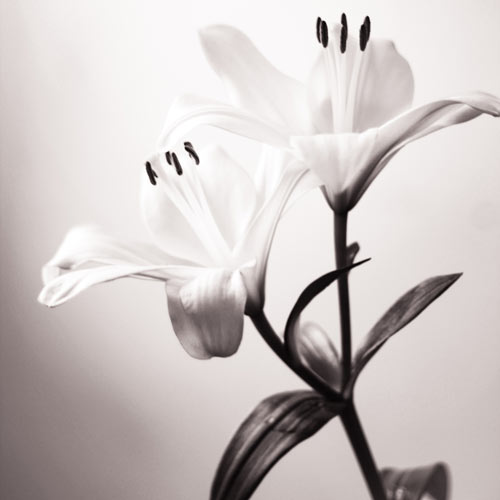 Jeanetter Price Reese
October 09, 1944 - October 12, 2016
Jeanetter Price Reese, age 72, of Vinton, VA, formally from Floyd passed away on Wednesday October 12, 2016. She was preceded in death by husband, Willie F Reese, Sr. She was also preceded by one step-son, her parents, grandparents, several brothers and two sisters. Survivors include one brother, four step-children, two daughters-in-law, two grandsons, several nieces, nephews, cousins and a host of spiritual family in the Vinton Congregation of Jehovah's Witnesses. Funeral services will be Saturday October 15, 2016 at 2PM at Gardner Funeral Home in Floyd, VA. The family will receive friends one hour before service time. Online condolences may be made at www.gardnerfuneralhomefloyd.com.
---
Guest book
Tamika Sinclair
Raleigh, NC
October 13, 2016
We are saddened to hear about the loss of your dear mother. She was a deeply spiritual sister who loved Jehovah, her family, and her friends. I will always remember her for the many times her encouraging words could build me up in times of distress. I'm so happy to have know her and will look forward to seeing her again soon, happy and whole, in the new world. Please accept our love and deepest sympathy. Love Tamika, Maya, and Madison Sinclair.
---
Charles & Mollie McGrath
Roanoke, Virginia
October 14, 2016
---
Jennifer Bondie
Canton, Ga
October 15, 2016
Geoffrey and family, Our thoughts and prayers are with you and your family at this difficult time. May Jehovah give you the peace and comfort to sustain you until she is awaken from her sleep. Much Love, Jennifer,Ryan,Kendal, and Tayler
---
Harold/Janice

October 15, 2016
So very sorry unable to be there with family but love to exsiting family there are so few of us but there is and will always be our family trend and legacey be strong family. Love you all, Harold & Janice, from NC
---
Albert & Marquita Journiette
Roanoke, va
October 15, 2016
Our deepest sympathy. May Jehovah continue to be with you.
---
Cherie Cimmarron Ferris
Vinton,Va.
October 16, 2016
Dear family,what a faithful stepmother you had.I loved your dad and stepmom very much.We had many laughs and cries toghether.Janetter was very special to me.Cant wait to see them again soon in the future.
---
Belva, Richard, Lisa and Siis. Ruth Williams
Roanoke, Va
October 16, 2016
My family and I wish to offer our condolences to the entire Reese Family. During times like this, we so appreciate the assured promises from Jehovah that all of us are in line for a bright future very soon and that includes the resurrection of our deceased loved ones. Hold tight to the promises from Jehovah during this sad time and until the promises are a reality. Belva, Richard, Lisa Journiette and Ruth Williams
---
Michelle,Linda,Bethany Taylor
Freeport ,Florida
October 16, 2016
Sorry to hear about your mom we will miss Her a lot she and your dad was really great friends too US can not wait to see them again in the new system.Love
---
Sign the Guest Book for Jeanetter Price Reese