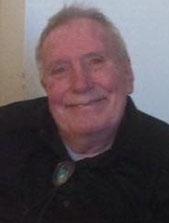 William Tuggle (W.T.) Conner
August 30, 1935 - February 10, 2017
William Tuggle (W.T.) Conner, age 81, of Salem, passed away Friday February 10, 2017. He is Survived by his wife of 62 years: Shelby Rierson Conner; one son: Dennis Conner (Lynda); two daughters: Jennifer Conner Harris (Melvin), Melissa Conner Harden (William); foster daughter: Audrey Rierson Levicki (George); grandchildren: Michelle Woolwine (Jody), LeeAnn Holloway (Ronnie), Lindsay Hinkson (Nate), Nicholas Conner( Tori), Lucas Harden, Bethany Harden; great-grandchildren: Ashleigh, Kelsey, Kaylee, Dylan, Adeline; one brother: Elder Junior Conner (Nancy); four sisters: Dorothy Holley, Ortho Gay Hundley, Juanita Semones, Opaldean Conner (Don). Funeral services will be Tuesday February 14, 2017 at 11 AM at Salem Church (Head of the River) Primitive Baptist Church with Elder Junior Conner & Elder Larry Hollandsworth officiating. Interment will follow in Restvale Cemetery. Friends may call after 5 PM Monday February 13, 2017 at Gardner Funeral Home where the family will be from 5-8 PM. Flowers will be appreciated or a donation may be made to Little Hope Primitive Baptist Church 524 Doyle St. Salem, VA. 24153.
---
Guest book
Ruby Brogan
Rocky Mount, VA
February 11, 2017
I was sorry to hear of W.T's passing. He is in a better place, but we are going to miss a wonderful man. My thoughts and prayers are with you.
---
Michelle Woolwine
Salem, VA
February 11, 2017
You will be greatly missed by us all, Granddaddy. "I love you to the moon and back!" Michelle
---
Denise Myers LaFave
Moneta VA
February 12, 2017
Dearest Conner family, You have our deepest condolences upon the loss of W.T. He was a caring and humble man whom my parents loved along with his wife SHelby Jean. I think of you ALL often, and please know that you hold a special place in our hearts always. Much love to all. All we have is hope.... Love, The Myers and LaFave families...
---
Freda Mae
Roanoke, VA
February 12, 2017
My sincerest condolences are sent to you all. So sorry to read of your loss. May you each be comforted by the wonderful memories you have of W.T. Hugs and prayers of comfort.
---
Connie Harden
Roanoke city
February 12, 2017
I am so sorry to hear of your loss of your dad .Thinking of you and your family sending prayers. Connie
---
Harry Shorter Sr.
2703 Meredith Rd.White Hall Md.21161
February 12, 2017
God bless the family and Rest In Peace W.T.Your Ole school class mate. Harry Shorter Sr.
---
Robin Blevins
Rocky Mount, VA
February 12, 2017
Condolences to you, Melissa, your mom, and the rest of the family. So sorry for your loss but Heaven's gain.
---
"Pinky" Lawrence Jinnett
Knoxville, TN
February 13, 2017
I am so sorry to learn of WT's passing. We were classmates, and feel that I knew him all my life because we met as young children at Daddy's store. He was always so kind and thoughtful. He came to the Wilson cemetery at my husband's service which meant so much to me. Ironically, he passed away on my birthday. My love and prayers go out to all of the family. May our Lord give you the peace that only He can provide.
---
Sherry Simmons
Roanoke
February 13, 2017
Our thoughts and prayers are with your family. ((HUGS)) Sherry Simmons
---
Brenda Conroy
Pilot, Va
February 13, 2017
Melissa, so sorry for this huge loss in your family. Prayers for each of you.
---
Julie Burrell
Salem Virginia
February 13, 2017
We are sending our sympathy to the family. Love to you all
---
Aubrey & Susan Poff Wright
Fredericksburg, VA
February 13, 2017
We are so sorry for your loss. Deepest sympathy to family and friends.
---
Steve Everett
Forest VA
February 13, 2017
A very dear minister of the Primitive Baptists.I feel very blessed to have known him and to sit under his inspired Godly messages. My prayers go out to his precious family.
---
Nancy Smith
Canton, GA
February 13, 2017
Dearest Jean, Sending deepest & heartfelt sympathy to you and your family on WT's passing. His open heart and hand was a blessing to all who knew him. With love always, Nancy
---
Joy Huffman-Myers
Salem, VA
February 14, 2017
So sorry to hear of WT's passing. My thought and prayers go out to the whole family at this time.
---
Linda Greenway
Salem Va
February 14, 2017
Sorry to hear about WT passing, he was a great man, with a kind Heart, love the Lord, and his Family and friends. God Bless You Jean and Family. He made me laugh a lot at work. Love Always, Linda Greenway
---
NICKI KARR
ROANOKE Va
February 14, 2017
Just wanted to say may God richly bless you and your family in your time of loss only love and God can heal all of the lost feelings
---
Jan & Mike Barber, Shelley barber Hickson
Salem,V
February 18, 2017
We were saddened to learn of this news. You guys were great neighbors​ and we miss you not being next door. Shelby and family we send our condolences​ and love. You are in our thoughts and prayers.
---
Sign the Guest Book for William Tuggle (W.T.) Conner