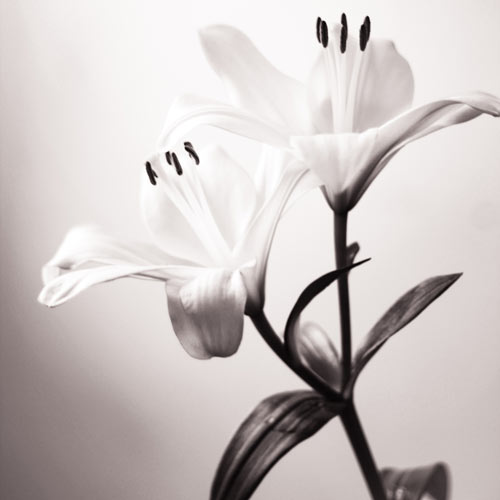 Lois Athalene Cook
April 06, 1922 - November 05, 2010
Lois A. Cook, 88, of Floyd, passed away on Friday, November 5, 2010.She was preceded in death by her husband, Ward Cook, two sons, Danny Ray Cook and Lenza M. Cook, and three grandsons, L. Clifford Cook, L. Michael Cook, and Danny Ray Cook. Surviving are two sons and daughters-in-law, Larry and Sandra Cook, and Bill and Brenda Cook; one daughter and son-in-law, Marge and Martin Tilley; seven grandchildren, eleven great-grandchildren, three great-great grandchildren, one brother, three sisters, and several nieces and nephews. Funeral services will be conducted at 1:00 p.m. on Monday, November 8, 2010 at Cooper Memorial Baptist Church in Brenton,West Virginia with Billy Joe Cooper officiating. Interment will follow at the Stewart Family Cemetery in Brenton, West Virginia. There will be no visitation at the funeral home. In lieu of flowers, the family requests that memorial donations be made to Cooper Memorial Baptist Church, Windom Road, Brenton, West, Virginia 24818. Condolences to the family may be made at www.gardnerfuneralhomefloyd.com. Arrangements are being handled by Gardner Funeral Home, Floyd.
---
Guest book
Lois Wade
Christiansburg, VA
November 06, 2010
My sympathy to the family. I have known Lois since she entered Heritage Hall Healthcare. She was a wonderful Christian lady and we became friends immediately. She attended most of the activities while at the nursing facility. She loved to laugh and have fun. She enjoyed Debbie and me when we would dress up as different characters at the parties. We loved to tease each other. I told her as long as she knew her name then I would know what mine was. When I arrived on Friday many of the residents were crying. They were really upset over Lois's death. She was so good to everyone. All I can say to the family is I loved her very much and will miss her. Also, thanks to the family for visiting her often. You don't know what that meant to her. You were so lucky to have her for your mother. I made a scrapbook today (of the pictures that I had made of her) in her memory and will try to get it to Larry since he lives in Salem. We were planning to come to Floyd and did not realize that she would be buried in West Virginia. My love and sympathy and prayers to all of you, Lois Wade, Volunteer
---
Sandra Cook

November 07, 2010
---
Kenneth & Doris Boyd
Floyd, VA
November 07, 2010
We sympathize with you and your family. If there is anything we can do please feel free to contact us. (E-mail is listed.) Kenneth & Doris Boyd
---
Tony Cook
Floyd
November 07, 2010
---
Connie Mitchell
Floyd, VA
November 08, 2010
Margie, John and I send our condolences in the loss of your mother. If you are in Floyd stop the Bedsaul House to visit. Again, our sympathy. Connie and John Mitchell
---
Nicole W.
Georgia
November 12, 2010
Cook family, I offer my condolences and share a consoling thought to help you all in the days to come, Psalms 34:18 "Jehovah is near to those broken at heart; And those crushed in spirit he saves"
---
Don Ohanehi
Blacksburg, VA
November 14, 2010
Dear Margie and Larry and other members of the family (who probably do not remember me): Sorry to hear about your loss. I was not at the Nursing Home, Saturday, a week ago,and found out about your loss yesterday. Will miss you all and Miss Cook. I saw Miss Cook as a great example of aging gracefully; always grateful and sweet, even in the middle of a lot of life's huge challenges. Thanks for your kindness to me. You are great at making folks feel accepted,special and loved.
---
Sign the Guest Book for Lois Athalene Cook