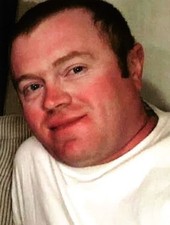 Charlie Wayne Howard
July 15, 1984 - August 12, 2017
Charlie Wayne Howard, 33, of Riner, passed away on Saturday August 12, 2017. Charlie is survived by his mother: Joyce Howard; daughter: Ryleigh; brothers and sisters: Lori, Linda, Bettie, Tony, Charlie Ray, Junior, Mary, Teresa, Patty, and Carl. Funeral Services will be Wednesday August 16, 2017 at 2pm at Gardner Funeral Home with Reverend Roy Turpin officiating. Interment will follow at Topeco Cemetery. Friends may call after 6pm Tuesday August 15, 2017 at Gardner Funeral Home where the family will be from 6-8pm.
---
Guest book
Shane Smith
Riner,VA
August 14, 2017
---
Russ Bush
Riner, VA
August 14, 2017
Brother, Im sure going to miss you.Our circle will be watching out in your best intrest. RIP RUSS
---
Sharon Yopp
Riner, Va
August 14, 2017
So sorry for your loss. Will be keeping you all in my prayers.
---
Anthony w. Cook
Blacksburg va
August 15, 2017
Rip CW u was very fun to be around and I can say we had some really great times together and I will always have stories to tell about u. U will be dearly missed. I hate that the Lord has taken another one so young. RIP BRO. The rest of the family will be in my thoughts and prayers. CW please look down on us and help protect us till we meet again. U'll never be forgotten that's a promise
---
Heather wilson

August 15, 2017
You will be missed by so many C Dubb we have had some good times and I will always remember that smile you had and how you made everyone smile when they were down
---
Anna Lester

August 15, 2017
---
Patricia Molea

August 15, 2017
CW was my son's best friend Kevin Moles he's in jail and he's so hurt he can't be here but CW was a awesome men great friend to my family very special to my grandsons went with my daughter before he went to jail I'm so sorry for your lost we will never forget him and will cherish our memories with him our prayers are with you and the family
---
Matthew Gillenwater
Christiansburg, VA
August 15, 2017
---
Marie Phillips
Indian Valley Va
August 15, 2017
We are going to miss you so much C.W. love u bunches
---
Cindy Keyes Keefe
Hillsville Va
August 15, 2017
---
Danny Keyes
Willis Va
August 15, 2017
I am going to miss you buddy
---
Ashley hunley
Galax
August 15, 2017
Can't believe ur gone so soon I just talked to u the day right before all this I miss you c w u was a great person and a friend u always were there wen I needed u u will be truly missed rip cw gone but not forgotten
---
Charlie Ray
Rio Hondo, TX
August 15, 2017
Lil Bro you will be dearly missed by the family and your friends. I am sorry for not being with you to help with the stuggles of growing up. But Dubb you became a fine man and dad would be proud. We will see each other soon. Love ya Bro
---
Benji & Becky Reed
Christiansburg
August 15, 2017
May you rest in peace C Dubb! We'll always have all the good laughs from Ritchie's house to the back roads of Riner. prayers for the family
---
Barbara Largen
Christiansburg va
August 16, 2017
Rest in peace cw.I will never forget you or your smile and your laugh you left us fast but god has bigger plans for you.til we meet again
---
Sign the Guest Book for Charlie Wayne Howard