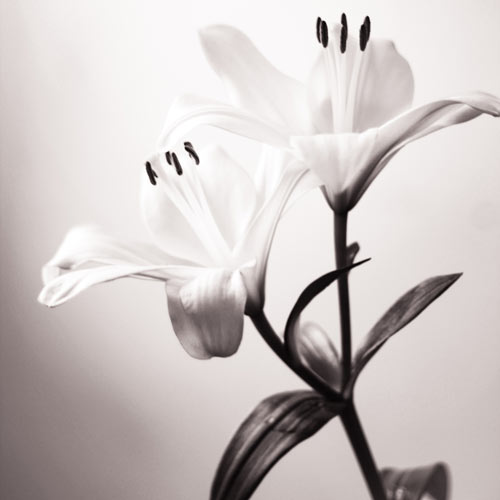 Thalia Foote Beran
October 03, 1920 - December 19, 2010
Thalia Foote Beran, 90, of Floyd, went to be with our Lord December 19, 2010. Thalia was born in Procter, Vermont on October 03, 1920 to Ralph and Sylvia Foote. She served in the United States Army in World War II from 1943 to 1945. Thalia was very patriotic and proud to wear the colors. She served the Lord and her church all her life. Thalia was a very unique lady and never spoke a harmful word about anyone. She had a passion for babies and loved her grandchildren. Thalia is survived by one brother and sister in law, Charles and Phyllis Foote, New Smyrna Beach Florida; four sons and daughters in law, Ralph and Joy Beran, Dave and Kathy Beran, Paul and Peggy Beran, all of Floyd, Wayne and Kelly Beran, of Greenville Tennessee; Twelve grandchildren; twenty eight great grandchildren; and one great great granddaughter. She was preceded in death by her parents, late husband, Gerney ( Duke) Beran, two children, Dale and Patricia Beran, one brother, Ralph Foote and one sister, Janice Guglin. Funeral services will be held at 11:00 a.m. on Wednesday, December, 22, at Floyd Baptist Church with the Reverend Joe Womack officiating. Interment will follow at Jacksonville cemetery. Military rites by Floyd V.F.W. Post # 7854 and Floyd American Legion # 127. Family will receive friends from 6:00 to 8:00 p.m. on Tuesday, December, 21. Friends may call after 1:00 p.m. on Tuesday. Arrangements are being handled by Gardner Funeral Home in Floyd, 745-2007. Friends may send condolences to the family at www.gardnerfuneralhome.com.
---
Guest book
Larry and Dawn DeJesus
Floyd
December 19, 2010
Our thoughts and prayers are with you all during this time.
---
Sign the Guest Book for Thalia Foote Beran