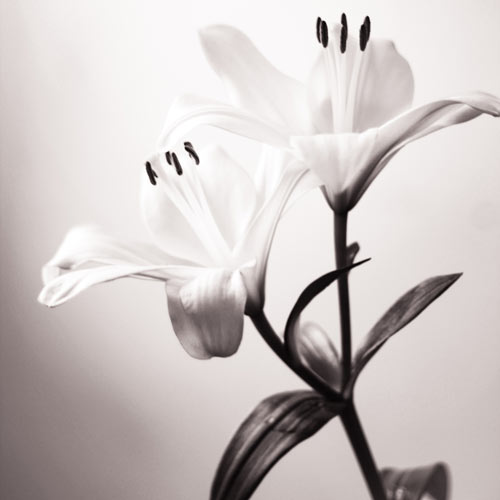 Janie Lee Blanchard
December 24, 1945 - February 18, 2018
Janie Blanchard of Floyd, Virginia, passed away on Sunday, February 18, 2018. She was born December 24, 1945, and grew up in Cana, Virginia. She is survived by her husband Norman Blanchard, and sons Donald (daughter-in-law Danielle, and granddaughter Susannah) and Earl (daughter-in-law Jessica Jeffrey, and grandchildren Edward and Meredith Janie.) Also surviving are brothers Junior Monday, Richard Monday, and Arthur Monday, and nieces and nephews. Janie always believed in people and was a friend to all. Visitation will be at Gardner Funeral Home in Floyd, Virginia on Wednesday, February 21 from 7 – 8:30 p.m.: and funeral services will be 9:30 a.m. Thursday, February 22, at the Presbyterian Church of Floyd, 169 Newtown Road NE. Interment will be at 3:00 p.m. at Windy Cove Cemetery in Millboro, Virginia. In lieu of flowers donation may be made to the Presbyterian Church of Floyd. Online condolences may be made at http://www.gardnerfuneralhomefloyd.com or on Facebook @gardnerfuneralhomefloyd. The family is being served by Gardner Funeral Home.
---
Guest book
Clayton & Shirley Strickland Thomas
Cana, Va
February 19, 2018
Norman and all the family, please know that you all are in our thoughts and prayers at this sad occasion. Janie was one of my best friends all through our school years. I know that she will be missed by all those who loved her so dearly.
---
Matthew Monday
Winston Salem, NC
February 19, 2018
My beloved aunt. Her impact on the world and her beautiful legacy will never die.
---
Marsha Vass
Willis Elementary School
February 19, 2018
Your family is in our thoughts and prayers. Janie was a wonderful lady, mentor, and educator. She was one of the first to make me welcome to Floyd. We shared the connection of Cana and her mom's beautiful flowers.
---
Jennifer Phillips
Draper,Va
February 19, 2018
Janie was an amazing teacher and mentor. She truly loved her students and the teachers that she worked with. She had the kindest spirit. Being in Janie's presence made you want to be a better teacher and a better person. I was blessed to have worked with her. She touched the lives of everyone she met.
---
Carolyn Quinn
Ferrum VA
February 19, 2018
Norman and family, Please accept my condolences. Janie fought long and hard. I would love to attend the viewing or service but I broke my hip and am in physical therapy. Please know that my thoughts and prayers are with you.
---
Sue Hurd
Spring, Tx
February 19, 2018
My deepest sympathy to your whole family. I went to school in Hillsville with Janie. She was a beautiful person inside and out. She will truly be missed by all who knew her.
---
Linda and Larry Pickett
Austinville, Virginia
February 19, 2018
Prayers for each of you! May God give peace and comfort in the days ahead! She was always such a sweet and thoughtful lady. Cherish your beautiful memories!
---
Phil McCraw
Cana, VA
February 20, 2018
Sorry for your loss. Praying for all of you.
---
Jean Surratt
Hillsville, Virginia
February 20, 2018
So sorry to hear of the passing of Janie. I was a classmate of Janie's at Hillsville. She was a beautiful lady. Our thoughts and prayers are with you.
---
Dawn Whitcomb
Salem, VA
February 20, 2018
Mrs. Blanchard was my teacher at Botetourt Intermediate when I was in middle school. She showed such care and concern. She was a very kind person. I pray the Lord Jesus will comfort your hearts and hold you in His loving arms.
---
Joey & Debbie Seal
Mount Airy NC
February 20, 2018
Norman we would like to express our condolences to you and the family. Our thoughts and prayers are with you all. Joey & Debbie Seal
---
Andy & Kay Porter
Christiansburg, VA
February 20, 2018
Our deepest sympathy to you and your family. With love and prayers, Andy and Kay
---
jane R Zitta
Floyd, VA
February 20, 2018
Norman and family, You are in our thoughts and prayers as you grieve the earthly loss of wife, mother, grandmother, sister and more. Blessings as you celebrate a wonderful life well lived. Janie was a great friend and even better example of how to live life with faith and courage. Vic and Jane Z
---
Jane Carr
Blacksburg, VA
February 20, 2018
---
Adele Bowman Bledsoe
Mt Airy NC
February 20, 2018
Prayers are certainly with you in this time of sorrow. May the God of all comfort be with you. Janie and I were classmates, good friends, and sisters in Christ.
---
Jane Carr

February 20, 2018
I met Janie through the District M Retired Teachers Association and was immediately impressed. What a lovely individual she was and what a beautiful soul she possessed. I will cherish my memories of Janie, and thank God that I had the opportunity to know her. May God's love comfort each of you in her family and bring you peace. Jane Carr (MCRTA)
---
Louise Austin
Gloucester Point, Va
February 22, 2018
I've never met a more beautiful person, inside and out than Janie. I have so many wonderful memories of Janie growing up a with the Hudson girls. With deepest sympathy, Larry and Louise Austin
---
Charles Hileman
Carrboro, NC
February 27, 2018
Norman, Donald and Earl, We send our sincere condolences. We are thinking of you all. Warmly, Charles, Sarah, Stella and Sammy Hileman.
---
Sign the Guest Book for Janie Lee Blanchard