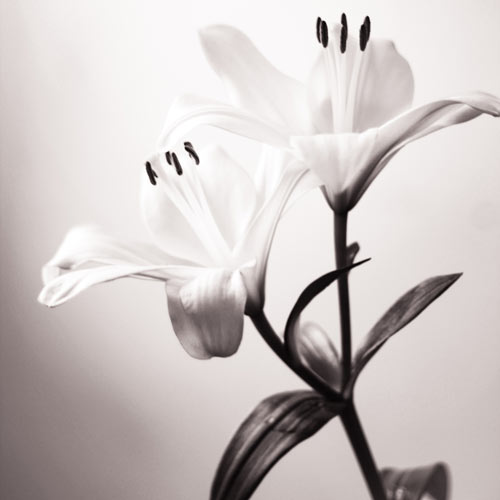 Revonda Lynn Carter
August 12, 1961 - April 17, 2018
Revonda Lynn Carter,56, of Floyd passed away April 17, 2018. She is survived by her son: Jeramiah Chamberlain, life partner: John Murry, brother: Steven Carter, sister & brother-in-law: Susan & Sam Turner. A memorial service will be held at a later date. Online condolences may be made http://www.gardnerfuneralhomefloyd.com or on Facebook @gardnerfuneralhomefloyd. The family is being served by Gardner Funeral Home.
---
Guest book
Becky Moran

April 19, 2018
So sorry for your loss. May god be with the family & comfort them during this difficult time.
---
(Thomas)
floyd va
April 19, 2018
I will greatly miss your great attitude every morning.rip
---
Sarah Mende
Floyd, Va
April 20, 2018
I want to offer my sincere condolences to Revonda's family. I only knew her from the Express Mart but she always had a smile on her face & was so sweet. She knew what I wanted when I walked in, i didn't even have to ask. She would even order things special for me. I loved coming in & talking to her. She will be greatly missed by me & anyone who knew her. Heaven has gained a beautiful angel.
---
Jamie howell

April 20, 2018
You will be missed by us all
---
Sharon Snapp Snyder
Winston-Salem, NC
April 20, 2018
Stephen, Susan and Family, I am so sorry to hear of Revonda's passing. I keep thinking back to the days when Revonda would walk to my house, pulling her Barbie doll car, to play Barbies. We rode bikes together, went roller skating, rode sleds in the snow, climbed trees, fished Teels Pond and had our first boy/girl party together. Such good memories - Revonda, you will be missed by many, including me.
---
Shelby Rich
Floyd, Va
April 21, 2018
Love you my friend and I will greatly miss you. Prayers for the family.
---
Anna Lester
Floyd va
April 21, 2018
Revonda you were a great friend and a wonderful person. I enjoyed everyday that we worked together, you were one of a job and I will miss you greatly. RIP my dear friend
---
Dana Payne
Christiansburg
April 23, 2018
Susan so sorry to hear of your loss. My thoughts and prayers are with you during this difficult time.
---
Angelique Lovern ( Angie)
Fort Myers Florida
April 23, 2018
You will be greatly missed and I know you are now in the hands of the man above. Taken too soon and I will never forget you. Your Friend- Angie xoxo
---
Sharon Akers
Round Hill, VA
April 23, 2018
To the family of Revonda Lynn Carter, Although no words can help ease the loss you bear, just know that you all are close in every thought and prayer. We are deeply saddened to hear of Revonda's passing. May you find comfort in knowing that Revonda touched the lives of so many others and gave them the gift of many happy memories. I became associated with Revonda because she was a friend of my daughter Angie – I had known of Revonda for many years, but did not know Revonda until later. Revonda loved her family, her friends and her four-legged pets. Revonda was a caring, strong, loving and kind soul. Revonda was a humble person, who did not desire to be noticed or praised. Revonda was a dependable employee and made the work day go faster with her friendliness and wit. Revonda was a friend you could depend on and was always there for you, even if just to listen. Revonda had faced challenges in her life, but she fought through each of them, which made her a person whom you respected. May God comfort each family member and friends at this time and in the days ahead. Revonda will be greatly missed; she may have left this world, but never our hearts.
---
Juanda Crigger
Floyd
April 24, 2018
I am going to miss you so much I enjoyed talking to you when you worked at Family Dollar and then at Express. You always had a smile and kind words for me, never knew a stranger. I don't even want to go in the store now because you aren't there. See you again one day my dear friend. Love you bunches.
---
Josie Bain
Floyd va
April 29, 2018
---
Sign the Guest Book for Revonda Lynn Carter