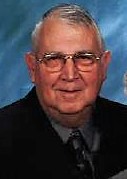 William "Benny" Benjamin Conner
May 12, 1937 - October 11, 2018
William "Benny" Conner took Jesus' Hand and went to his heavenly home on October 11, 2018 at the age of 81. He has joined his beloved son Leslie. He is preceded in death by his father and mother Claude & Claudine Conner, father and mother in-law Alvis & Sylvia Conner and Brother in-law B.G. Conner. He is survived by his loving wife of 58 years Rushie C. Conner. His wonderful family, sons: Glenn (Sue), Calvin (Barbara), Randy (Melissa) and Daughter in-law Shawn Conner. His 8 Grandchildren: Sabrina (Levi), Allen ( Eleshia), Bradley (Melissa), Katrina (Josh), Dustin (Shawna), Victoria, Lauren, Blake (Fiancé Vanessa) and 6 great grandchildren. His brother David Conner and sisters Joyce Poff, Gracie Smith (Charles), Donnie Wood (Doug), Weeta Small (Dick), and Jeanette Simmons (Bob). Benny Enjoyed helping others and impacted many. He was loving, generous, kind, and humble. He always put others first and was loved dearly by all who knew him. Benny is an Honorary member of the Locust Grove Fire Dept. (Station 3). Funeral services will be held on Sunday October 14,2018 at 2pm at Fellowship Baptist Church where he was a member with Pastor James Bradley, and Pastor Leon Ally officiating. Interment will follow in Wilson Cemetery.Friends may call after 2pm Saturday October 13, 2018 at Gardner Funeral Home where the family will be from 2-4 and 6-8. In Lieu of flowers please make donations to the Locust Grove Fire Dept. (Station 3) and/or Floyd County Rescue Squad.
---
Guest book
Ray Grisso
Shawsville
October 12, 2018
One of the best men I ever knew...He will be missed.. My prayers are out to his family....Ray
---
Tammy Ling
Roanoke, VA
October 12, 2018
I'm so sorry for your loss. Benny was such a good man. Always smiling and friendly. He will be missed greatly in the community.
---
Jessica Radford
Elliston va
October 12, 2018
Thoughts and prayers are with yall.
---
Sharon Young
Check, Va.
October 12, 2018
There are not enough words to express my deepest sympathy for the loss of such a wonderful man. Benny has always been the kindest man I have ever known. I have respected him since the first time I ever met him. Heaven has gained a true angel and we have lost a gentle giant. Rushie I love you and I am sorry for your loss if I can be of service to you don't hesitate to call me. I will be praying for you all. Sharon
---
Jerry Carr
Check , Va
October 12, 2018
So sorry for your loss . We have lost a great friend and neighbor . Loved talking to him while at the garage. This entire family have always been nice to my family .Take care keeping you all in our prayers . Let me know if I can help you all out . GOD BLESS !!
---
Carole Breedlove
Roanoke, VA
October 12, 2018
Rushie and Boys, so sorry that you lost Benny. He was such a tease and so kind. Still remember him telling that if I put those deer deterrents on my truck backwards, the deer would chase me.😊😪💔
---
Shirley phillips
Indian Valley, Va
October 12, 2018
We were so sorry to hear that Benny had passed away. Doug has always spoke so highly of him. All of you are in our thoughts and prayers. With love and sympathy, Shirley and Doug Phillips
---
Brenda Jones
Vinton, Va.
October 13, 2018
Deepest Sympathy to Rushie and Family. Mother, Juanita Overton and Sylvie were best of friends as was Uncle, S.L. and B.G. Lots of fond memories told by Mom about Benny's famous hayrides and pond fishing. He made everybody feel like family, and, both he, and Rushie exuded Happiness. From The Spangler/Overton Family sending Hugs, Warm Memories.
---
Ricky Poff
Copper Hill, VA
October 13, 2018
I will miss talking to "Benny" about "old trucks and tractors". Thoughts and prayer for your family during this time. Sincerely, Ricky and Nila Poff
---
Carrie Johnson
Copper Hill, VA
October 13, 2018
We send our condolences to the family. may the Lord Heal Your Hearts.
---
Jennifer Pastrana
Copper hill va
October 14, 2018
Condolences and Prayers for the family.
---
Koehn Lawson
Roanoke
December 03, 2018
So sorry for your loss. I worked with Benny at ITT years ago. Thouggts and prayers for your family. Just found out today.
---
Sign the Guest Book for William "Benny" Benjamin Conner