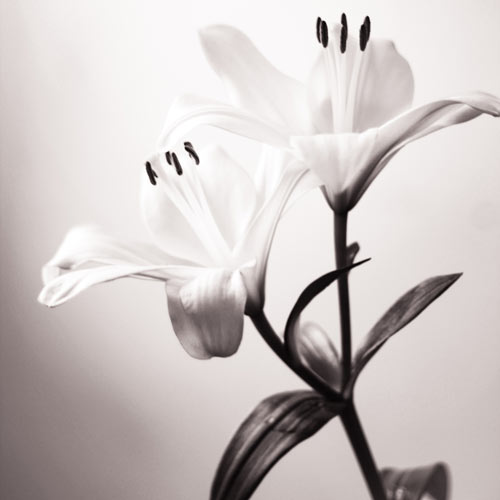 Eloise Martin Gearheart
September 07, 1929 - February 11, 2011
Eloise Martin Gearheart, 81, of Pilot, went to be with the Lord with her family by her side on Friday, February 11, 2011. She was born on September 7, 1929. Eloise was the GLUE that held Gearheart's Garage together during her 60 years of service there. She was preceded in death by her parents, I.I. and Lola Martin and seven siblings. She was the strong and loving wife of Wayne Gearhart whom she married on September 18, 1948, having been married for over 62 years. She is the mother of JoAnn Jennings, Jerry, and Mark Gearheart. Eloise had three granddaughters and four great-grandchildren. She had seven surviving siblings and many nieces, nephews, and cousins. Funeral services will be conducted at 11 a.m. on Monday, February 14, 2011 at Fellowship Baptist Church in in Riner with Pastor James Bradley officiating. Interment will follow at the Wilson Cemetery in Check. Friends may call after 4 p.m. on Sunday at Gardner Funeral Home where the family will be from 4 p.m. until 6 p.m. Condolences to the family may be made at www.gardnerfuneralhomefloyd.com. In lieu of flowers, donations may be made to Fellowship Baptist Church in Riner. Arrangements are being handled by Gardner Funeral Home, Floyd.
---
Guest book
Jane Martin Karnes & Family
Virginia Beach, Va.
February 12, 2011
Wayne,JoAnne,Jerry & Mark. Please know you are all in our thoughts and prayers. Our Sympathy and Love to each one of you. Jane & Woody (Martin) Karnes J.T.s daughter
---
Shanna Whicker
Walnut Cove, NC
February 12, 2011
My thoughts and prayers are with you all.
---
Sue Blackwell
Pilot, Va.
February 12, 2011
Gearheart Family: We are so sorry to hear of the passing of your loved one. She was always so nice and friendly when we came up to the garage. I know she will be missed by all who knew her. Praying for friends to comfort you, faith to uphold you, and loving memories to help you smile again. With Sincerest Sympathy, Sue, Gary and Ruth Blackwell
---
Mark, Jennifer, and Raegan
Grand Junction, CO
February 13, 2011
MaMa-We love you. We miss you already. But we know you are no longer in pain and so very happy. PaPa-we are praying for you. We love you. Mark, Jennifer, and Raegan
---
Frank & Eve Rierson
Check
February 13, 2011
We are so sorry to hear of Eloise's passing. We are thinking of you all and will be praying for God to heal your hurt. We will always remember her at the garage. Remember all the good times, she will be with you there.
---
Amanda Conner Witt
Pilot, VA
February 13, 2011
My thoughts and prayers are with the family. Eloise will be greatly missed in the community.
---
Mark and Kathryn Larson
Pilot, VA
February 13, 2011
To the Gearheart family: We are so sorry to hear of Mrs. Gearheart's passing away. Our thoughts and prayers are with you in this hard time. Though we have not visited with you since moving in, please know that if there is anything we can do for you, you only have to ask. Our phone number: 651-2448. With sincere and deepest condolences, your neighbors, Mark and Kathryn Larson (1880 Laurel Creek)
---
Carolyn Hylton
pilot, va
February 13, 2011
JoAnn, Willie Wayne and Mark, I hope you don't mind me sharing the glue that held you together. Eloise along with you all was and still are the glue that holds me together. She was a great lady and I am privileged that I knew her. Love, Carolyn Hylton
---
mike and carolyn campbell
vinton, va.
February 14, 2011
Mr. Gearheart and Family: We are very sorry to hear of your wife and mothers passing. We will truely miss seeing and talking with Mrs.Gearheart when we come to your garage. She was always so friendly to us whenever we were there. Our prayers and thoughts are with you at this time.
---
Patricia Reed Davis
Floyd, VA
February 15, 2011
So sorry to learn of the passing of your mother. Just want you to know you all are in my thoughts and prayers.
---
Sign the Guest Book for Eloise Martin Gearheart