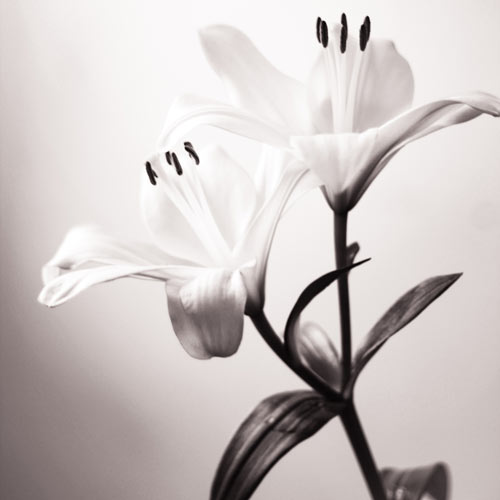 Aaron Douglas Blackmon
August 13, 1991 - April 01, 2019
Aaron Douglas Blackmon, 27, of Tampa Florida, est. 8/13/1991 went home to be with his loved ones and his maker in heaven unexpectedly on April 1, 2019. He was preceded in death by his sister; Kaitlyn Larissa Mullins, uncle; Douglas Corbin and his beloved cat Stripes. Aaron is survived by his loving grandma; Corinne Blackmon, mother; Kimberly Blackmon-Mullins, brother; Kellee Ray Blackmon, sister; Kayla Mae Mullins, niece; Lilith Rose Davis, his best friend and love Kayla Marie Guthrie, a very special aunt, Kelly Blackmon, cousin; Lillian Lopez, and the 813 boys; Big T, Josh Kidd, Johnny Wayne, Tyler, Donald Can, and the rest of the 813 boys. They were all in. Those who knew him knew he was a diehard Atlanta Falcons Fan, he had a beautiful soul and his faith was unbreakable. He was forever loyal to all of his family, friends and loved one's. We will forever love you "Hot Rod" and you will always be my beast. "Ahbs." A memorial service will be held May 19, 2019 at 2 pm at Floyd Church of Latter-Day Saints with president Steve Garrett officiating. The family is being served by Gardner Funeral Home. "You still ugly Jitt. Stay Free"
---
Guest book
Aunt Kelly Larissa Blackmon
Floyd Va
April 08, 2019
Im still in a cloud of disbelief as i caonly sadly grieve!! I miss you & our b-ball games already studebaker. I love you always!!! 143!!!!
---
David Stackman
Middletown, OH
April 08, 2019
To Aaron my dearest friend, this is not easy but this is not goodbye I'll know we will meet again some day, I'm not ready to come home yet, but i know you were, you are at peace now my brother, your mind may rest my brother. There's so much i never got to tell you about and i know you feel the same , don't worry we will have those convos one day! Fly high and Stay Fresh on em my g i love you man! To Aarons Family, Aaron was like a brother to me , some of you may remember me, some not but that's ok. I just want you guys to know i love you all , and hope you can find comfort in your time of heart ache . Lean on each other love each other . Love always David Stackman
---
Debbie Glass
Roanoke, VA
April 08, 2019
I was so very sorry to hear of Aaron's passing. I think of him often. I am praying for the family. Please accept my condolences.
---
Dustin K
Tampa, FL
April 08, 2019
My prayers go out to all of Aaron's friends and family. Good memories from high school homecoming of the good old days. Love and miss you bro Dustin
---
Tyler Williford
Johnson City TN
April 08, 2019
What's up big bro! I know you wanted to help everyone, and now you can, you can be everywhere at all times helping everyone you ever knew. We've been together before this life time and will be together many life times afterward.The first time I met you felt like we knew each other for 1000's of years. So hold tight and wait for us, save me a seat in the heaven in the smoking section we all will be there to join you before you know it. I love you big bro. Sincerely yours Tyler.
---
Kayla Marie
Roanoke VA
April 09, 2019
Aaron, Pukin head, Sweet Sweet Soul, There are so many things I wish I could change and so many things I wish I could say to you right now but I can't..You were such an amazing person. There are sooo many things I could say about you but you know how I feel...i hope..You were so important to me no matter what and I always ALWAYS loved and cared about you and your well being and to know if you were safe or not. We have been through SO SO much together and I will never forget any of it, I am so sorry that this happened to you and the family, but your okay now. Your okay now.. your safe, you don't have to hide and worry.. you don't have to question a single soul. You are at peace, but I will miss you and think of you everyday pukin until we meet again. Iloveyou Aaron Douglas.
---
Alicia
Roanoke, VA
April 09, 2019
I'm sorry for the loss of Aaron. It's good to know he no longer suffers. My prayers and thoughts are with the family. -Rev. 21:4
---
George Gould
WV
April 09, 2019
Aaron a wonderful Young Man who will be missed by all who knew him
---
George Gould
WV
April 09, 2019
Aaron a wonderful Young Man who will be missed by all who knew him
---
Kayla Marie
Roanoke VA
April 09, 2019
I also just wanted to say I will always be your poopy poopface 🙂 Iloveyou Pukin Head
---
Teri Williford
Albuquerque, NM
April 09, 2019
You may no longer walk with us on Earth but you will always live in our hearts...thank you for finding Coco for us and everytime we look at her we will forever remember you for this blessing.
---
Randy Martin
Roanoke, VA
April 10, 2019
Sorry to hear about Aaron's passing. Take care. -Randy
---
Sign the Guest Book for Aaron Douglas Blackmon